Charlotte Moore, Kevin Lygo, Danny Horan and Zai Bennett lined up for 11 August event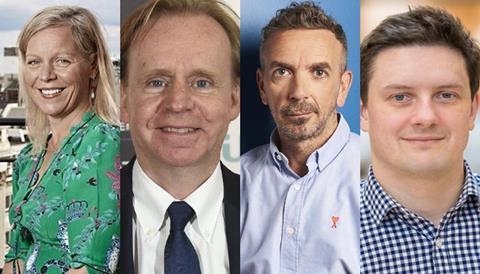 Charlotte Moore, Kevin Lygo, Danny Horan and Zai Bennett are to hold a discussion about diversity in an event organised by ScreenSkills in association with Broadcast.
David Olusoga, who is to present this year's MacTaggart lecture at the Edinburgh TV Festival, is to chair the debate – TV and diversity: how to make 2020 the year of genuine change - which will take place via Zoom from 11.30am to 1pm on 11 August.
The quartet will consider whether the momentum of the Black Lives Matter movement, combined with the challenge of Covid-19, has the potential to generate change as the spotlight shifts onto inequality.
They will explore which initiatives have worked best to date, what could be done differently and whether the radical thinking required as a result of coronavirus could help overcome barriers to progress.
The free-to-attend event forms part of a ScreenSkills programme, supported by the TV Skills Fund and managed by the Indie Training Fund, which is designed to ensure freelancers progress and stay connected.
It will take place with two training sessions: one on unconscious bias and the other on inclusive casting.
If you are no longer able to use your ticket, we ask you to please contact support@screenskills.com so that your place can be released.
ScreenSkills sessions are often oversubscribed, so please give others the opportunity to fill available spots. Thank you for your consideration.