Commits to increase investment in health and safety training
ScreenSkills is increasing the amount it invests on mental health and health and safety training courses to support the longer-term challenges caused by the Covid-19 pandemic.
The industry training body will up investment by an undisclosed amount to support a range of fresh initiatives as production starts up again.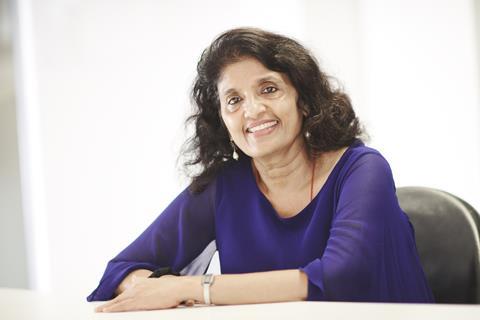 Responding to priorities identified in a recent industry survey, the new training will build on the free coronavirus basic awareness in production course launched earlier this summer, which was based on industry guidance.
Around 15,000 people have already achieved the 80% pass rate in the test, which is designed to confirm comprehension in key areas of coronavirus-related health and safety.
ScreenSkills has therefore opened a tendering process this week for an outside agency to provide training designed to offer key figures on productions the extra knowledge to help comply with the guidance.
Specific training in areas such as safe costume and make-up fittings, how to clean equipment and use of personal protective equipment have all been raised.
"It felt important to better understand current industry demand so that we can target resources most effectively in current circumstances," said ScreenSkills chief executive Seetha Kumar.
"We will develop more in-depth training on Covid-19 for those who need it, while offering other support, such as ensuring the good mental health of the workforce."
Mentoring
Meanwhile, the training body has partnered with Media Trust on a mentoring programme aimed at levelling the playing field for young people from diverse backgrounds.
Across a six-month period, the Media Trust and ScreenSkills Emerging Talent Mentoring Programme will match 50 industry mentors from film, TV and gaming with 50 young people looking to pursue a career in the screen industries.
Applications close next Monday (24 August) and the scheme kicks off the following month.