Lambasts industry for fostering 'don't say no' culture 30 years after his father's death on set
Rory Kinnear, whose father died on a film set 32 years ago, has lambasted the industry for failing to improve health and safety practices and fostering a 'don't say no' culture.
The Years And Years star's father Roy fell off a horse while filming in Spain for The Return Of The Musketeers in 1988, a stunt he performed after trained stuntmen had refused.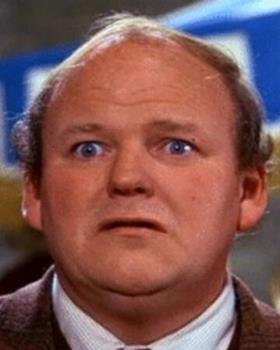 His son used yesterday's Steve Hewlett Memorial Lecture to criticise the slow progress made since, pointing to the death of cameraman Mark Milsome while filming in Ghana for BBC2/Netflix drama The Forgiving Earth [later called Black Earth Rising] in 2017.
A supporter of the Mark Milsome Foundation, Kinnear contrasted the situation with the "seismic shift" the industry has made in sex and intimacy filming over the past two years, which has seen a rise in specialist intimacy co-ordinators and standardised guidelines such as those published by Directors UK last week.
"More than 30 years after my dad died, people are still saying yes to doing scenes when they should be saying no," he said. "I gain no pleasure from repeating my story on every set I'm on but it's a burden I wear quite willingly if it will help young actors to say no."
Two key factors, according to Kinnear, are that many dramas are shot abroad and that the precarious nature of the industry sees extras scared to "make a fuss", lest they be turned down for work in future.
On the former, he said: "The safety legislation we have over here evaporates when you film abroad. As an actor, I barely know the laws that are permissible in my own country let alone in South Africa or Lithuania."
'Just say no'
Kinnear stressed that "no shot is so important" that it needs to be completed if an actor is uncomfortable performing it.
"Saying no to a director doesn't limit their artistic capabilities or vision – it can be an enabler of a more rewarding vision," he added. "The lasting impact of my dad dying hugely outweighs the lasting impact of not being able to film a scene."
Kinnear was joined by Hartswood Films boss Sue Vertue, who floated the use of a compulsory health-and-safety passport that production companies would have to sign up to.
She hailed the work of Netflix and Sky in the space and praised the outfits' anonymous hotlines, which cast members can ring if they feel unsafe on set.
"We bust a gut making TV but you have to remind yourselves that it's just TV. Nothing is worth the risk," said Vertue.