Shoreditch-based Splice Post has taken on Matt Baird as Senior Dubbing Mixer. He joins from Suite, where he worked on scripted series including White Gold, Catastrophe, Bad Education and Cuckoo and LE shows including Through The Keyhole, All Star Mr & Mrs, The Rob Brydon Show and Never Mind The Buzzcocks.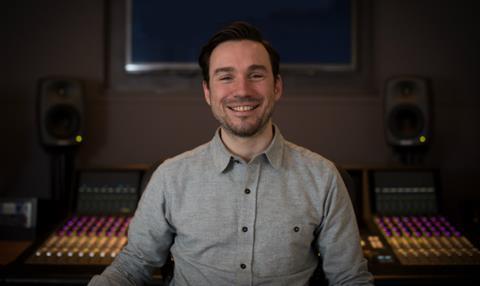 "Matt is among the most highly regarded scripted and entertainment mixers in TV; we're delighted to have him on board to help take the business forward," said Splice's company director Duncan Western.
Baird's first project at Splice is the next series of People Just Do Nothing.
Splice almost doubled the scale of its audio department in the past 18 months, recently adding two additional 5.1 dubbing theatres and a tracklay suite. It has also upgraded its desks to the latest S6 M40 controllers and will begin work on a further flagship Dolby Atmos theatre in September.
"After nine years in Soho I was ready for a move to bigger, more ambitious facility, and the opportunity at Splice came at the just the right time," said Baird.