Sequence Post has temporarily taken on two suites at Fifty Fifty Post in Soho as a stop-gap measure while it competes a deal for a new facility in Frith Street.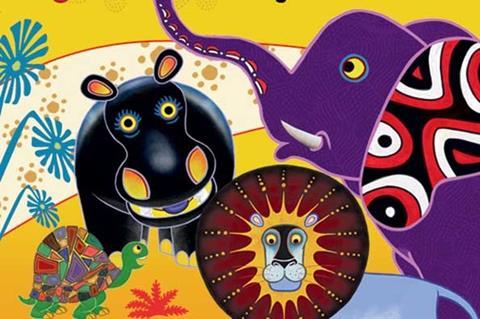 The company's Ian Grech and Mike Fisher will take up residence at the D'Arblay Street facility in order to service upcoming design and commercial contracts.
The partial team will offer high-end Apple based services including full HD and Red editing, online, grading and After Effects design.
Sequence hopes to eventually take over part of the building previously occupied by Rocket Post and Sanctuary Post.
Sequence Post owner Ben Foakes said: "We've been negotiating our new premises for over three months, but sadly it's not going to ready in time for some of our urgent post contracts. We like to deliver when we say we're going to do something to a deadline, but it seems we move a lot quicker than property agents can keep up with."
Meanwhile, Fifty Fifty Post Production has completed HD duplication for the first 20 episodes of a new 52 x episode animated series contract called Tinga Tinga Tales (pictured) for Tiger Aspect.
It used its recently purchased HDCam SR facilities for fast turnaround HDCam SR to HDCam SR cloning and ancillary deliverables.
The series starts on Cbeebies on 1 February 2010.