Chewing Gum and Damilola, Our Loved Boy prominent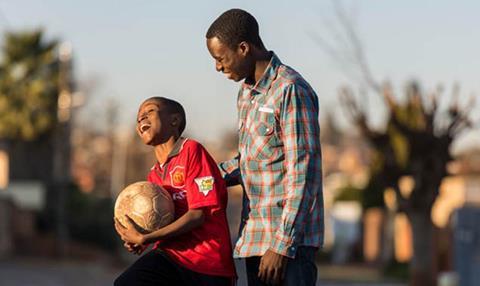 Michela Coel's Chewing Gum, BBC1's Damilola, Our Loved Boy [pictured] and Channel 4's Paralympics coverage are among the high -profile projects shortlisted for the Creative Diversity Awards 2017.
The Creative Diversity Network (CDN) has revealed shortlists in 10 categories, and there will also be an award for Outstanding Contribution. All the winners will be announced on 12 June.
The shortlist is split into two groups: five programme categories that celebrate shows that challenge stereotypes and enable under-represented groups to tell their own stories; and five 'change maker' categories that reward individuals, channels and companies widening the understanding of diversity and championing culture change.
CDN executive director Deborah Williams said: "The judges had a hard job shortlisting from a wealth of entries across broadcasters and online platforms. I'm particularly pleased to see the full breadth of Britain's diversity reflected amongst the programmes and individuals we're announcing today.
"Television has a unique role in changing the way the country thinks about diversity and all those shortlisted have played a part helping create that change."
OUTSTANDING PROGRAMME SHORTLIST
Comedy
Chewing Gum (Retort for E4)
Maltesers: New Boyfriend (Mars/AMV BBDO for Channel 4)
Off Their Rockers (CPL Productions for ITV)
The Coopers Vs The Rest (BBC Studios for BBC 2)
The Go Home Office (Rumpus Media for BBC 3)
Drama
Banana (Red Productions for E4)
Damilola, Our Loved Boy (Minnow Films for BBC 1)
Humans (Kudos for Channel 4)
NW (Mammoth Screen for BBC 1)
Undercover (BBC Studios for BBC 1)
Entertainment
Sorry, I didn't Know (TriForce Productions for ITV2)
The Dengineers (BBC Children's for CBBC)
The Last Leg: Live From Rio (Open Mike Productions for Channel 4)
The Let's Go Club (BBC Children's for CBeebies)
The One Show (BBC Studios for BBC 1)
Factual
Born in the Wrong Body (Firecracker Films for Channel 4)
Kids On The Edge (Century Films for Channel 4)
Life and Deaf (Flashing Lights for BBC 4)
Rio 2016 Paralympic Games (Sunset+Vine for Channel 4)
Young, Gifted and Classical (Outline Productions for BBC 4)
News or Current Affairs
ITV News Central (ITV News)
Jihad: A British Story (Fuuse for ITV)
No Go Britain (ITN for Channel 4 News)
Unreported World. Mission Critical: Afghanistan (Quicksilver Media for Channel 4)
Will Britain Ever Have a Black Prime Minister? (BBC Current Affairs for BBC 2)
CHANGE MAKERS SHORTLIST
Production company of the year
BBC Children's In-House Production
Betty
Flashing Lights Media
Fuuse
Sunset+Vine
Author/Creative
Asten Holmes Elliott (Writer/Director, They, BBC The Social)
Levi David Addai (Writer, Damilola, Our Lost Boy, Minnow Films for BBC 1)
Michaela Coel (Writer, Chewing Gum, Retort for E4)
Russell T Davies (Writer, Cucumber, Banana, Tofu, Red Productions for Channel 4)
Vinay Patel (Writer, Murdered By My Father, BBC Studios for BBC 3)
Commissioner or Channel Of The Year
CBBC
BBC3
Channel 4
Fatima Salaria (BBC)
Llion Iwan (S4C)
Diversity Champion
Ash Atalla (Roughcut)
BBC Writersroom
Damian Kavanagh (BBC3)
Matt Scarff (ITV)
Michaela Coel (Retort)
On Screen Talent
Fatima Manji (ITN/Channel 4 News)
Michaela Coel (Chewing Gum, Retort for E4)
Rio Paralympics 2016, Daytime Presenters (Sunset+Vine for Channel 4)
Ruth Madeley (Don't Take My Baby, BBC Studios for BBC 3)
Victor Lockhart (BBC Scotland)