Sky Italia is developing high-end dramas based on the country's football corruption scandal, the impact of the Arab Spring and Europe's financial crisis, to follow The Young Pope.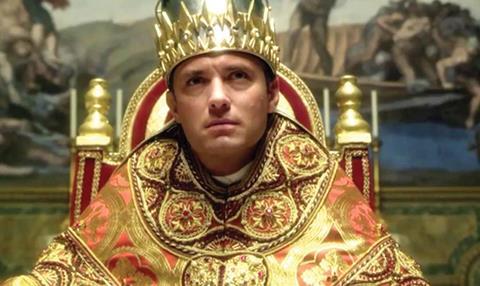 The latter two drama projects are being lined up as international coproductions with the company's sister pay-TV services in the UK and Germany, as part of a strategy to launch up to six big-budget dramas per year.
Sky Italia executive vice-president of programming Andrea Scrosati told Broadcast that Sky chief executive Jeremy Darroch has given the group the opportunity to "power up" its scripted slate with a "European approach".
The group is also still working on 10 x 60-minute comic book adaptation Diabolik.
The Robin Hood-style project, which is based on a 1960s comic and centres on a thief who takes people's identities as a way to steal from criminals, was first discussed in October 2014 following the merger.
Scrosati said he was unhappy with the first batch of scripts but is set to push on with the series. Development on such series is done in local markets before each division is able to take advantage of a "central funding pot".
These shows will follow The Young Pope, which is set to launch in Italy on 21 October and on Sky Atlantic in the UK on 27 October.
The 10 x 60-minute series is produced by Italian indie Wildside and French company Haut et Court, in association with Canal+ and HBO.
The drama tells the story of Pope Pius XIII, born as American Lenny Belardo, played by Jude Law, a "complex and conflicted" character. Scrosati said the show, created by Youth director Paolo Sorrentino, is a story about faith.
However, he admitted to stirring up the controversy, particularly in Italy, where the Pope is a "figure that goes beyond religion".
"A story that doesn't deliver something unexpected or that has no controversy is a pretty boring story," he said.
The show was filmed in Italy, although not in the Vatican itself. Scrosati said: "If you asked permission to [film in the Vatican], you would give away your independence. But believe me, rebuilding the Sistine Chapel was expensive."
The show has already been sold into 130 territories and Fremantle Media International, which holds the global distribution rights, will be looking to strike further deals at Mipcom.