Broadcaster joins forces with US counterparts over beoutQ platform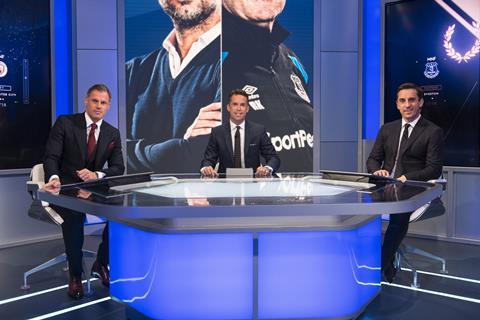 Sky has joined a host of broadcasters and US sporting bodies to lobby the US government to tackle Saudi Arabian piracy.
The lobbying group, which includes Canal+, Miramax, beIN Media Group and a coalition of six US sports leagues, have demanded that Saudi Arabia be placed on the Priority Watch List as a result of the "boldest and most sophisticated pattern of broadcast piracy that the world has ever seen".
Alongside the US' Audiovisual Anti-Piracy Alliance, they have formally submitted their demands to the office of the US Trade Representative (USTR), the agency responsible for resolving disputes with countries that breach international trade agreements.
The issue revolves around the continued operation of the beoutQ platform, which came to prominence last year after illegally ripping every game from the football World Cup from beIN Media Group's platform.
Since then, the BBC and Sky have written to the European Commission, urging it to take formal action, which it is currently considering. The BBC came on board after realising BeoutQ was handing UK viewers illegal access to shows including Bodyguard and Doctor Who.
Last month, sporting bodies The Premier League, FIFA and the Bundesliga issued a joint statement condemning beoutQ.
Sky's submission cited evidence that the Saudi Arabian government-backed satellite operator ArabSat was providing satellite services to enable beoutQ's distribution, with some of the pirated content "created by and licensed to Sky".
It called on the USTR to condemn a service that it branded a "wholly parasitic rebranding of the Qatar-based beIN pay-TV platform and channels".
It also pointed out that beoutQ, which was initially restricted to Saudi Arabia, was now selling set-top boxes across the middle East and North Africa region, while channels are available in Europe.
"We consider broadcast piracy to be an issue of paramount importance that warrants action by the United States and other governments," concluded Sky.