Sky Sports has secured space at a dedicated studio facility in South Africa so that it can provide local coverage of the football World Cup.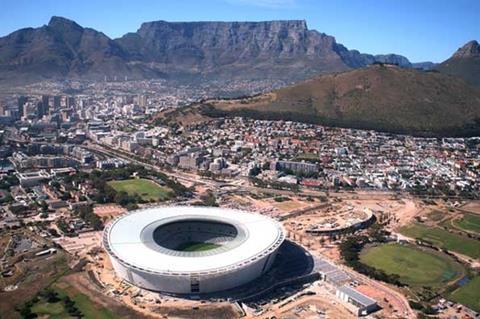 The broadcaster, a non-rights holder, has signed a deal with sports producer Input Media that will see news and other programme content produced from the V&A Waterfront World Media & Legacy Centre at Granger Bay in the heart of Cape Town.
The set-up will have views of the Cape Town Stadium, Table Mountain and Robben Island.
Input Media will manage production for Sky Sports providing video transport services from Cape Town along with stand up reporting positions, editing, graphics and play-out facilities.
Sky Sports director of operations, Darren Long said: "Input Media has brought together a team that will ensure that our viewers are part of this summer's action. The choice of location for us was pivotal, with the V&A Waterfront World Media & Legacy Centre offering the best views of Cape Town."
A media information centre featuring stock footage of the West Cape's major tourism attractions, a booking service and general information is also being provided by Input Media.
Input Media, which counts the Football Association and several Premier League football clubs amongst its client list, spent £1million on the Cape Town facilities.
Aldea will provide the fibre-optic video transport services for Sky and other non-rights holding broadcasters.