Brian Roberts reassures Sky staff he will take a hands-off approach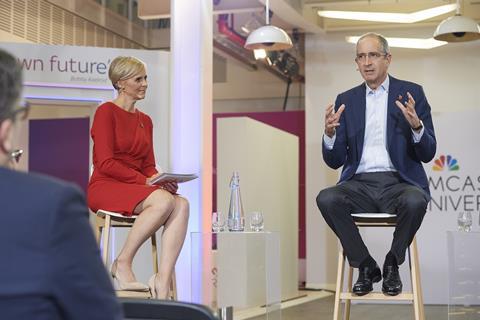 Comcast chief executive Brian Roberts has hinted at opportunities for collaboration between Sky and NBC Universal following the £30bn acquisition of the pay-TV operator.
Roberts set out his ambition for the two companies to work more closely together "where appropriate" during an interview with Sky News presenter Anna Jones in front of some 2,000 Sky staff at the state-of-the-art Sky Central building yesterday.
He branded Sky "the third leg of the stool" alongside Comcast and NBCU.
Roberts' comments were echoed by NBC Universal chief executive officer Steve Burke, who also talked up the prospect for closer ties.
In an interview with the Financial Times today, Roberts said the integration is already underway, via a series of adverts appearing on Sky channels for Universal Pictures' Christmas film The Grinch.
Hands-off approach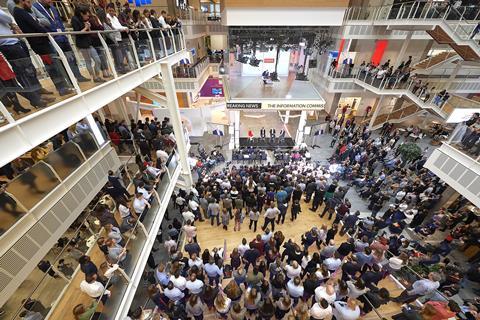 Elsewhere in the hour-long town hall-style event, Roberts reassured staff that Comcast will adopt a hands-off approach to running Sky in favour of a decentralised decision-making strategy designed to make the business "go faster".
He is understood to be keen not to tinker with the current culture of Sky, which will continue to be headed up by chief executive Jeremy Darroch.
In response to a question from a staff member at the meeting, which was livestreamed to Sky's network of contact centres across the UK, Roberts said that for Comcast, customer service has become the "number one product we sell". He acknowledged the move was in response to Comcast's patchy record of dealing with subscribers.
The briefing, which also included presentations from Darroch and Comcast chief financial officer Mike Cavanagh, took place the day after a similar event in front of Sky Deutschland and Sky Italia staff.