UK Screen Association has announced the shortlist for its Conch Sound Awards 2009 with Slumdog Millionaire and Man on Wire set to battle it out for several awards including best film soundtrack.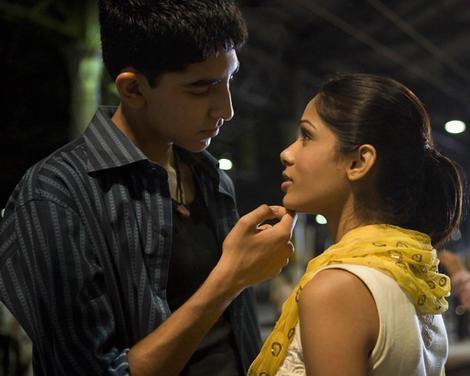 Both films are included in the 'under £10m' budget category where they will take on The Boy in Striped Pyjamas.
Man on Wire is also nominated in 'Audio on TV/Film Documentary' while Slumdog's Glenn Freemantle is up for best film sound editor against Man on Wire's Claire Ellis.
The awards, which take place on 22nd September 2009 at King's Place, London, celebrate the best of British audio talent by recognising projects, people and facilities from the Commercial, Film and TV industries.
The shortlist was compiled by UK Screen from votes cast over the last month by those working in audio post-production and related areas of the media.
A shortlist for best Commercial Facility, Film Facility, TV Facility and Newcomer will be announced following a judging day in September.
The shortlist so far is:
TV Sound Person of the Year - Sponsored by Sadie
Chris Roberts, Ascent 142
Ben Norrington
Paul McFadden, Bang Post Production
Commercial of the Year - Sponsored by Film London
Formula One Launch promo, Hackenbacker
Sony 'Bond', Wave
Hovis 'Re-launch', Wave
TV Dubbing Mixer of the Year - Sponsored by Avid
Paul Cotterell, LipSync
Richard Ashley, Evolutions
Howard Bargroff
Chris Maclean, The Jungle Group
Audio on TV Entertainment - Sponsored by De Wolfe Music Ltd
Top Gear, Evolutions
Red Dwarf: Back to Earth, Evolutions
MTV European Music Awards, Richmond Studios Productions
Best Foley project
Quantum of Solace
Man on Wire
Red Riding Trilogy
Film Soundtrack of the Year under £10m - Sponsored by Munro Acoustics
Slumdog Millionaire
Man on Wire
The Boy in Striped Pyjamas
Film Soundtrack of the Year Over £10m - Sponsored by UK Film Council
Quantum of Solace
Hellboy II
The Boat That Rocked
Audio on TV Drama - Sponsored by Whitemark
Red Riding 1980, LipSync
Doctor Who, Bang Post Production
Crooked House, Ascent 142

Law and Order UK, Pepper Post
Production Sound Mixer of the Year
Simon Hayes
Chris Munro
Julian Howarth, Bang Post Production
Film Sound Editor
Lisa McMahon
Claire Ellis
Glenn Freemantle
Eddy Joseph
Audio on TV/Film Documentary
Man on Wire, Molinare
Evolutions, Evolutions
The Animal's Guide to Survival, Halo Post
Film Re-Recording Mixer - Sponsored by Euphonix
Paul Cotterell, Lipsync
Mike Prestwood Smith
Ian Tapp, The Pinewood Studios Group

Richard Pryke, The Pinewood Studios Group