Sony has added a new shoulder-mount and a new hand-held camcorder to its XDCAM EX line-up, including a successor to the EX1.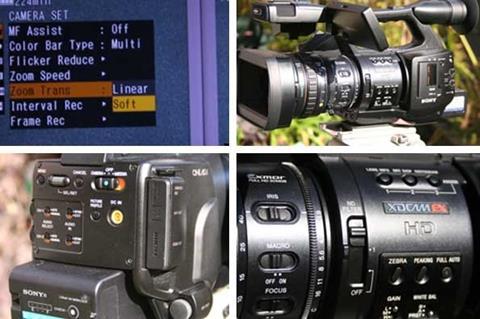 The PMW-350 and PMW-EX1R have the same HD imaging performance as the rest of the XDCAM EX range but also include standard definition DVCAM recording for the first time.
"Since the award-winning PMW-EX1 was first introduced back in 2007, Sony has developed XDCAM EX into a family of products to meet the requirements of a growing number of users" said Bill Drummond, European Product Marketing Manager. "These new camcorders expand solid-state production to new applications and new levels of quality, with improvements made in features, performance, production flexibility and ergonomics."
The PMW-350 uses three 2/3-inch Exmor CMOS sensors with 1920x1080 resolution. It features DVCAM recording via the CBK-DV01 option and is studio-configurable, with timecode in/out, genlock in, and HD-SDI and HDMI out.
The design offers a low centre of gravity and low weight levels to ensure stability on the shoulder, while maintaining a familiar operational layout.
The PMW-EX1R is the successor to the PMW-EX1, Sony's first professional memory-based camcorder. The PMW-EX1R also offers DVCAM recording along with an HDMI output, a higher-resolution viewfinder, and one-push Auto Iris.
Both cameras will be available by January 2010.