Sony has launched the HXR-NX5E camcorder, the first product in its new NXCAM range.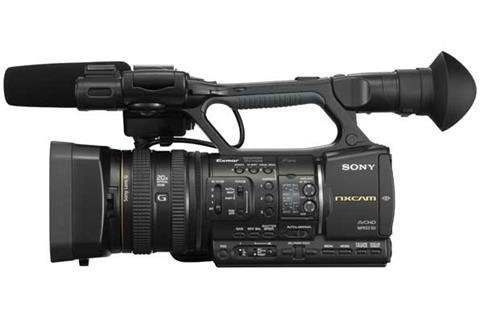 NXCAM is a family of professional products that use consumer memory cards with AVCHD technology.
The HXR-NX5E is an entry-level file-based camcorder that is capable of using both Memory Stick Pro Duo recording media and an optional 128GB Flash Memory Unit (the HXR-FMU128).
"There has been a high level of interest in NXCAM since our customers first experienced the HXR-NX5E prototype back in November," said Bill Drummond, senior product marketing manager, Sony Professional.
"From listening closely to our customers, we feel now is the time to develop a strong AVCHD product line for professionals who want outstanding picture performance and unrivalled flexibility in the way they record content."
The camcorder has a 3 x 1/3-inch Exmor CMOS Sensor system that uses using ClearVid array for low-light sensitivity.
It can record 1920 x 1080 images at 24Mbps (50i or 25p), as well as supporting 720/50p and Standard Definition recording.
The HXR-NX5E also has a GPS function that embeds GPS metadata such as time and location when recording.
Along with the Memory Stick Pro Duo, users can also record content on SDHC cards.
The HXR-NX5E is available immediately. It will also be available to demo at Broadcast Video Expo 2010.