UKTI's consumer, creative and digital services team lead in Paris talks scripted formats, the Canal+ regime change and the quest to find a French Borgen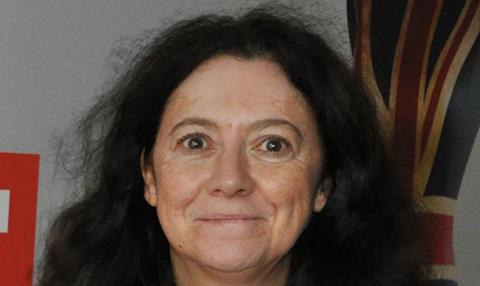 Tell us more about your role. What does it involve?
I work for UK Trade and Investment based at the British Embassy in Paris leading the Consumer, Creative & Digital and Services team. We assist UK-based businesses of all sizes in these sectors, providing advice, expertise and support to ensure their success in France. It's a multi-tasked job involving visiting and understanding both markets, developing a large network of contacts, opening doors, and matchmaking between French and British companies.
What work are you doing with UK Film and TV producers?
Helping UK indies sell their content in France includes understanding and managing customer's expectations, identifying the right contacts for them, as well as advising on the pitch they need to deliver. In addition we organise one-to-one meetings between the UK producers and French contacts, providing support during meetings when language is a barrier, and advice on any further steps they need to take.
What advice would you give producers heading out to Mipcom?
Be ready to develop a long-term relationship with your contacts. French companies might be perceived as disorganised but their schedule is always very tight and always full. Cold calls are extremely difficult. Be resilient!
Where are the opportunities in the French market?
I would say that format, flux and fiction come first. Also content for kids (boys 6-11 years old), video advertising (the largest video content sector) and content for second screen.
What are the key points to consider for producers keen to expand their business in France?
Proven success is key but UK producers are considered to be very serious professionals and their content is sometimes perceived as more "sexy" than French content.
Taxes and the requirement to have a fully French crew are often cited as barriers to entry for those looking to work in France. How can producers make regulation work in their favour?
Producers might consider opening a small office in France to benefit from the different French tax credits. You might have to partner with a French producer, or enter into a co-production with a French majority partnership.
How much does a standard French drama cost per episode?
The average cost for is €800,000. Between €650,000 to €750,000 for Arte, France2 and France3 and between €700,000 to €1.4m for TF1 and Canal+.
There seems to be an ambition in France to produce a House of Cards or a Borgen – is the budget there?
There is a genuine ambition to create such series. France Télévisions is looking into it but Canal+ new chairman Vincent Bolloré has indicated that the broadcaster is not interested in political or sensitive content. It also needs to be an international co-production, due to budget and because there are only very few large players such as Lagardère/Atlantique; NEWEN, Europa Corp Télévision/Cipango, Endemol Fiction, Gaumont Productions Télévision, UGCShine France and Zodiak/Banijay.
English speaking copros such as Versailles and The Tunnel were commissioned for Canal + Création Originale slot. Is this an area of opportunity for UK producers?
Versailles and The Tunnel are both excellent programmes and they were great opportunities for UK producers before May 2015, however, since the change in leadership Bolloré has begun to overhaul Canal+ editorial policy so right that's a difficult question to answer.
Additional information supplied by Jérôme Chouraqui , Président MédiaClub