Laurent Puons looks to next year's Miami market and talks up impact of start-ups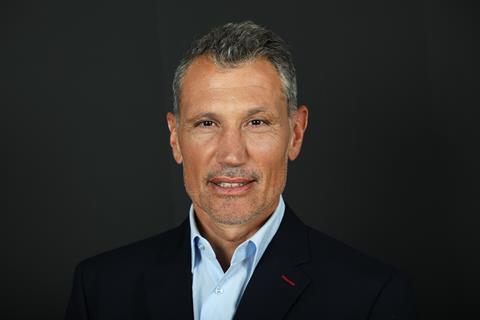 Sportel chief executive Laurent Puons is ushering in the market's 30th year by focusing his attention on start-up companies – the lifeblood of the sports, media and technology sectors.
Puons and his dedicated team have forged the Innovation Zone for the first time, as the market – this year based in Monaco – celebrates the next wave of disruptors that could be set to further shake up the industry.
"It was so important for us to make some changes for our 30th anniversary and we know that the community loves to see start-ups on the floor," Puons told Broadcast Sport, speaking on the opening morning of Sportel as the industry's finest entered Monaco's Grimaldi Forum.
Around 3,000 participants are anticipated, an increase on last year's footfall, while more brands are present this year than last, according to Puons.
He believes this year's hot topic will focus on the forever-expanding opportunities afforded by direct-to-consumer platforms, along with the changes instigated by social media, while Amazon's Premier League coverage won't be far from the forefront of conversation.
There is also a focus on piracy, with a panel entitled Fighting Pirates and Evicting Scouts, led by DLA Piper partner Ruth Hoy. "Protecting content is a real concern for the community", added Puons.
Elsewhere, the growing success of esports and how to monetise/distribute this sub-sector will be top of the agenda, with a panel devoted to the game on Wednesday morning.
Looking to Miami
Not content with focusing on 2019, Puons already has big plans for next year's market, which will take place in Miami – a destination chosen following a recent survey of Sportel participants.
This edition will take a new approach, kicking off with a full day's conference before the market gets going on days two and three.
"Organising the conference one day before the market allows us to keep all the participants on the trade floor," added Puons.
A 'heavyweight panel' has already been organised, featuring former boxer-turned promoter Oscar De La Hoya alongside Matchroom Sport group managing director Eddie Hearn and Dazn Group's executive chairman John Skipper.
With all this in mind, Puons is certain that Sportel remains the most dedicated and best networking event in its field, bringing the evolving sector along with it.
"We provide the best business relationships in the world," he added. "The international sports media and technology industry is evolving at a rapid pace and at this point in time Sportel is so crucial to helping the community understand these changes – how to set your strategy for the next 12 months, or even 12 years."