Super Bowl director Hamish Hamilton and Dickensian creator Tony Jordan are among the industry leaders who will speak at the Media Production Show.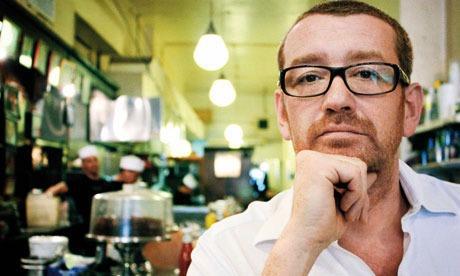 The Media Production Show, which takes place Thursday 9 and Friday 10 June in Islington, will celebrate the industry's creativity and showcase the services and technology used in all stages of the production process.
Two-time Bafta winner Hamilton, who will deliver the closing keynote speech on Friday, counts some of the world's biggest events among his multi-camera directing credits including the Oscars, the MTV Video Music Awards and the Victoria's Secret Fashion Show.
One of his most recent projects was February's Beyonce and Coldplay-led Super Bowl half-time show, which was watched by 112m viewers in the US.
Red Planet founder Tony Jordan has also been lined up to deliver a keynote speech at the Media Production Show.
His 20-part series Dickensian, which is set within the fictional world of Dicken's novels, aired on BBC1 from Christmas to February.
As well as working as a scriptwriter and story consultant for EastEnders for over 15 years, showrunner Jordan is the co-creator of Life on Mars and executive producer of Hustle and Death in Paradise.
Event director Charlotte Wheeler said: "We have over 50 seminars across the two days offering practical advice, insight and creative knowledge. These seminars span across five different theatres at the show including a keynote theatre, production, post production, VFX and colourists, live production and content distribution.
"These will be in the form of inspirational interviews with those that have long distinguished careers in creating TV and hearing from the new talent that are proving that the UK is in a league of its own in content creation."
Other confirmed speakers include:
War and Peace producer Julia Stannard
Doctor Foster director Bruce Goodison
Poldark director Ed Bazalgette
The Night Manager editor Ben Lester
Fortitude colourist Jet Omoshebi
Actor and co-founder of TriForce Creative Network Fraser Ayres
War and Peace production sound mixer Chris Ashworth
Raw TV head of development Tim Wardle
Director Daisy Asquith
BBC innovation manager Chris Nundy
The Media Production Show takes place Thursday 9 and Friday 10 June at the Business Design Centre in Islington, London.
For more information and to register your interest in attending the show visit mediaproductionshow.com.
For commercial enquiries contact Charlotte.Wheeler@mb-insight.com or Alex.Booth@mb-insight.com.
The Media Production Show is organised by Media Business Insight, the publisher of Broadcast, Screen and shots magazines