Perceptions of production music are changing as TV becomes increasingly international and licensing of commercial tracks gets more complicated.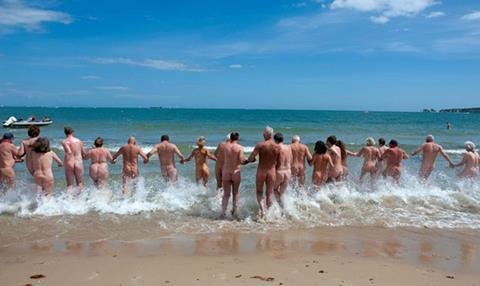 Producers today are able to mix composed scores with commercial tracks and library music in a way that was inconceivable until recently. The reasons are simultaneously budgetary, creative and business-focused.
"A few years back, there was a perception that production music – derogatively called 'stock music' – lacked authenticity, but that is changing," says Ali Johnson, creative director at Audio Network.
"The quality of the work written as library music is as good as tracks for commercial or chart release."
Hip hop artist Clement Marfo, for instance, was brought to mainstream attention while at Warner/ChappellMusic when his single Champion featured on promos for the BBC's Olympics coverage and the NFL SuperBowl on Sky Sports.
He's now signed to Audio Network, which has just released his five-track EP Breath Of Fresh Air on Spotify and iTunes. "We are blurring the boundaries of library and commercial," says Johnson.
Case study - The Great British Skinny Dip
For Channel 4's look at naturism, director Victoria Silver wanted to strike a bold and warm rather than prurient and snide tone.
A jazz fan, her decision to use the genre was cemented on meeting John, one of the doc's stars. "He embodied the free spirit of naturism," she says. "It struck me that nudism and jazz are equally Marmite."
With exec producer Kathy O'Neil of indie ZKK, Silver narrowed down a list of classic jazz tracks and secured clearances.
As the budget wouldn't stretch to having the whole 60-minute piece scored, she also turned to library music.
"Historically, I've been sniffy about its use because when a version is created for international sale, it can get slathered with terrible music," says Silver.
"Production music was once derided, but that's changed. The libraries work with really good composers – and good composers want to give libraries their work."
Alongside tracks from jazz legends Miles Davis and Dave Brubeck, Silver placed production music largely sourced from Universal PPM. "I wanted it to feel scored. The risk is that if you are pulling music from dozens of sources, it can feel like a mishmash of different cues," she says.
"The challenge was to integrate the commercial and library seamlessly. It's about doing the legwork, listening to tons of library music and finding a gem."
Audio Network operates a non-MCPS library, meaning it is fully independent and can licence its 130,000 tracks to broadcasters and production directly.
"Producers are more savvy about music than they've ever been," says Johnson. "Given the way we all consume music via services like Spotify, everyone is their own music supervisor in a way."
Similarly, PRS For Music saw 50% growth in indie production music deals from its MCPS Production Music library from 2015 to 2016, according to director of broadcasting Andy Harrower.
Production music often comes into its own on international versions of shows, replacing commercial tracks for which rights might not be cleared outside of the country in which the show originally aired.
"Whereas clearance for catch-up or DVD in the UK used to be the main concern, producers now want worldwide clearance for all types of media," says Universal Publishing Production Music head of sales and marketing Phil Stubbs.
"The trend towards a more all-encompassing rights model is part of the battle between broadcasters and producers for ownership of IP."
Alex Marchant, joint founder of production music firm Deep East Music, notes that while producers once predominantly just needed to clear rights for a particular channel, now everything needs to be ready to go online – and therefore globally.
"Production music can be useful because it is hassle free, whereas commercial music comes with many more restrictions," he says.
Rights clearance
Simon Pursehouse, director of music services at commercial music publisher Sentric Music, says: "For us, it's about making sure copyrights are very transparent. If you're working on 10-15 cues per episode, you may need to clear 150 tracks and each song might have a different publisher, sub-publisher and writer. If you don't get clearance on even 1% of those rights, then you cannot use it."
Sentric is often asked to buy rights for worldwide use upfront and in advance of production, rather than after the programme is made. This demand for one-size-fi ts-all coverage has led some emerging online platforms to demand that producers supply content with royalty-free music.
"The vast majority of music libraries, including ourselves, don't operate this way and believe that writers/composers should be paid a royalty," says Stubbs.
"We are a music company first and foremost, whereas others started as tech companies or stock photo agencies. That means we're on point with trends, and we have access to world-renowned writers and composers."
Case study - Clique
BBC Studios and Balloon Entertainment's six-part BBC3 drama "needed something edgy and stripped-back to tell the story and help give the show distinction", says Audio Network account manager Rebecca Thomas.
Music supervisor Alex Hancock sourced library tracks to assist main composer Matthew Simpson. "He was writing this incredible score, but under great time pressure, so we thought judicious use of production music could give him room to focus on the big, important pieces."
Hancock searched Audio Network's site for tracks related to 'tension' and sustained note instrumentals or 'drones', using several as beds and backgrounds, including a track described as 'deep pulsing drone with gentle rhythm and ethnic FX elements'.
"The viewer should never notice when production music cues are used well, but they will notice if you take it away," says Hancock.
Stubbs claims that Universal's catalogue of more than half a million tracks, including heritage labels Bruton, Chappell and Atmosphere, is rivalled in size only by EMI.
UPPM also offers the BBC Orchestral Toolkit for producers to recreate a BBC custom music score sound from their own editing suite.
Meanwhile, Deep East Music's eponymous flagship label "is at the more commercial end of what we offer", says marketing and promotions director Yoly Cush.
Its other labels include the orchestral Scorched Score – "for when shows like Top Gear need a hard-hitting track" – and Zest, described as "a bright, fun and friendly" sound that might sit behind a voiceover.
"With so much music out there, we offer high-quality live instrumental recordings and carefully thought-through curations that stand out from the crowd," says Cush. Pursehouse says Sentric's job is to source the next big emerging artist and offer their music to producers before the artist has hit the mainstream.
"When we send music to our clients, it's never just 'here's a bunch of tracks, I hope you like one of them'," he says. "We also include bullet points on why that artist is right for the project."
Based in Liverpool and with offices in London, New York, Amsterdam and Hamburg, the publisher holds the copyrights to half a million songs.
It can claim to have given indie producers tracks from Bastille, Circa Waves and Catfish & The Bottlemen "before they were household names", giving them "the kudos that certain programme brands want so they can be associated with breaking the best new music the UK has to offer".
Case study - Made in Chelsea
Commercial music is a signature of Monkey Kingdom's long-running structured reality series, now on its 13th series on E4.
"First and foremost, we select tracks relevant to the story but, over time, Made In Chelsea has grown to be seen as a new-music discovery platform," says music supervisor Andrea Madden.
The show has helped break artists including Asgeir, Cabbage and Secret Company by featuring their tracks and supporting them with Spotify playlists, social media tweets, a dedicated music page on the show's website, branded soundtrack CDs and even gigs branded 'Made in Chelsea presents…'.
Song recognition app Shazam rates it as one of the most 'Shazam'd' shows on TV. Each episode features around 20 tracks sourced from multiple libraries, including Sentric, or directly from a label.
"We seek unsigned indie music, typically electronic pop, that will pique the interest of our audience," says Madden. "Each track is directed like a mini pop video and features quite prominently."