Barca Academy World Cup will be shown on the platform through automated camera system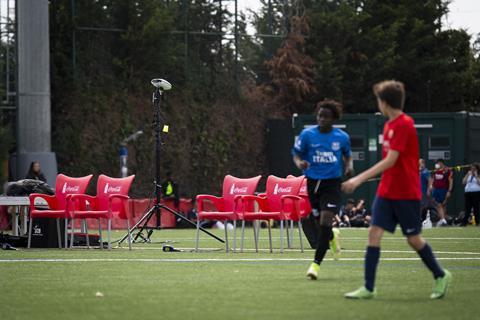 Barca TV+ is broadcasting the Barca Academy World Cup using an automated camera system from Pixellot.
Around 32 games-a-day are being screened by Barcelona's in house streaming service, with Pixellot's AI-driven system key to production. The pair have been working together for four years, with the cameras in place at the training ground and in the Estadi Johan Cruyff.
Pixellot's AI tracks the action based on player and ball movements and can also be used to put together clips and highlight packages.
Barça TV+ is using the signals from two of the ten cameras fitted on pitches 6 and 8 at the Ciutat Esportiva to broadcast sixteen games live from 11amto 7pm BST. In addition, it is offering some games with commentary in Catalan, Spanish and English.
On Tuesday 12 April there were six games being shown from 11.30am to 1pm, and from 2.30pm to 4pm. On Wednesday there will be three more from 2.30pm to 4pm and the finals and closing ceremony can be seen on Thursday from 12.30pm.
104 teams from 15 countries are competing in the tournament, representing 26 Barca Academies and Barca Academy Camps.
This news comes shortly after Pixellot launched CricketTV - an AI-powered automated system to stream cricket. It was launched in partnership with the Lions Cricket Union in South Africa, and aims to enable lower league and grassroots cricket clubs to cost-effectively and reliably deliver footage to fans.