The cloud provider will be introducing a number of new features to live broadcasts.
The Premier League has selected Oracle as its official cloud provider, with it set to bring a range of new statistics to broadcasts.
'Match Insights - Powered by Oracle Cloud' will bring insight to global broadcasts and across Premier League social channels from the 2021/22 season. Machine learning models will be developed to generate immediate results based on live data streams, real-time tracking data and facts collected on each of the League's players and from thousands of past matches.
The insights will include an average position tracker, which will show where players generally locate themselves in and out of possession - giving a view into the formations and tactics used.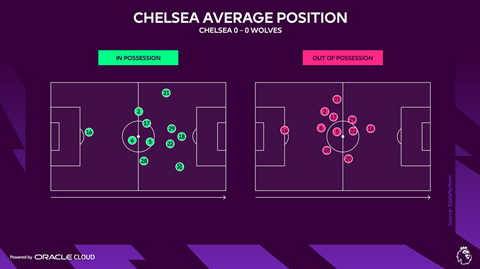 There will also be a win probability tracker, showing how the matches ebb and flow by simulating the remainder of the game 100,000 times to see the most likely results.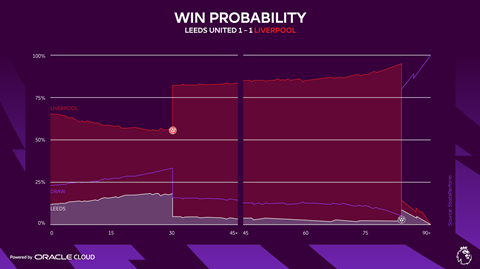 Finally, a momentum tracker will display how likely the team in possession is to score in the next ten seconds. It is based on data from thousands of historical matches and the last five events in the current possession, incorporating outcomes of passes, dribbles in possession, tackles and the locations on the pitch where they take place.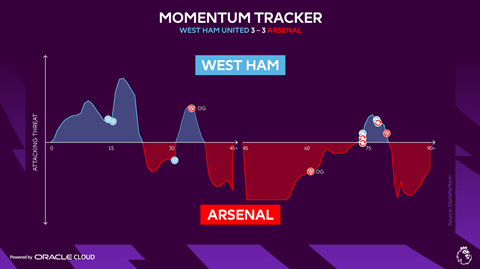 Further match insights are expected to be added through the 2021/22 campaign.
Premier League chief executive, Richard Masters, said: "We are always looking at new ways to bring the Premier League to life and enhance the analysis of the competition.
"Oracle is a global brand with a great track record of driving innovation, and we look forward to working together to bring new levels of engagement to fans around the world."
Ariel Kelman, Oracle executive vice president and chief marketing officer, added: "Combining Oracle's machine learning expertise with the Premier League's wealth of football data is a significant merger of technology and sport.
"The margins for error in the Premier League are very small, so the data is crucial to discovering the meaningful moments and stories of each match. It's those stories that unite fans and ignite their passions for the game."
This news comes shortly after Oracle expanded its data analytics platform for SailGP, also adding several new features for the sport.