Rebecca Oliver, UK and European patent attorney at intellectual property law firm EIP explains the IP implications and issues around broadcasting the Olympics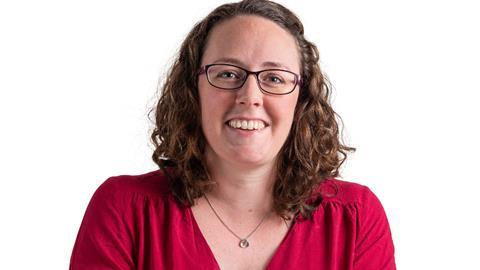 Innovations in how to capture action from The Olympics typically results in numerous sport-specific camera developments each time the event is held. An example from the London 2012 Olympics is the Twinscam, which was developed and is patent-protected by the Japan Broadcasting Corporation (NHK).
The Twinscam combines the video of two cameras in real-time to create a single above- and below-water view. It has shown sports like artistic swimming and water polo in a whole new light ever since.
The technology and infrastructure used to broadcast the Olympics is equally applicable to the Paralympics, but para-sport also has added layers of complexity, including the often-confusing impairment classification system.
To make para-sport more accessible to a broad audience, British three-time Paralympic champion, Giles Long developed LEXI, which was first used by Channel 4 on the coverage of the London 2012 Paralympic Games. LEXI is an infographic system that shows the level of impairment of athletes competing in a particular event.
Interestingly, Long said IP played a significant role in helping develop LEXI into the internationally recognised set of infographics it is today.
Having been vaguely aware of the importance of protecting imagery due to his dad's former T-shirt printing business, Long took a proactive approach to IP and sought help from a specialist.
As a result, his LEXI business is now the registered owner of a portfolio of trademark and design rights in the UK, Europe and further afield. This has proved a savvy move, with Long successfully asserting those IP rights against infringers on a number of occasions.
As well as acting as a deterrent to infringers, the IP portfolio gives LEXI clout as a serious commercial organisation, giving clients faith that a high-quality service will be provided.
One frustration Long has is that some assume LEXI's imagery is open-source or charitable because it relates to para-sport and can therefore be copied. This speaks of the continued challenges that those involved in para-sport broadcasting face.
Meanwhile, the technology developments that give us better picture and sound quality are also often patentable inventions. Japan Broadcasting Corporation (NHK) currently has over 2,000 patent families either pending or in force, filing an average of 350 applications per year in the last five years.
A look at the ranked list of organisations with the most US patents granted in 2019 reveals Canon at number three with 3,548 patents granted in 2019; Sony at number 14 with 2,136 patents granted in 2019; and Panasonic at number 21 with 1,280 patents granted in 2019. These patent grant rates reflect the significant investment made into research and development by these companies and the need to protect that investment in a competitive marketplace.
These patents are used commercially and the sums of money involved in cross-licensing and settling disputes can be substantial, rewarding the most innovative companies and justifying the money spent on R&D and patent filings.
In some cases, a technology such a HEVC or MPEG may, by its nature, need to be used by several different organisations. As each of these organisations needs to be able to use the same technology, dealing with the negotiations and licensing between all of the parties to make this happen can be burdensome and attempts to streamline the process through standardisation have been made.
However, while licensing organisations introduce some efficiencies into the licensing process, there is more than one licensing program for HEVC, which increases the burden on organisations trying to obtain the appropriate licenses.
Furthermore, there may still be organisations that hold patents for relevant technologies that have not entered their patents into a patent pool.
Despite the difficulties mentioned above, the patent system appears to do its job of rewarding innovation and encouraging competition in the broadcasting industry.
This year, we hope to see 3D Athlete tracking technology (3DAT) brought to the Olympics by Intel, which in addition to providing additional information, such as peak velocity, stride length and acceleration for viewers at the Olympics, may have benefits for training athletes outside of competition. We look forward to seeing what other exciting innovations lie around the corner at the Olympics and Paralympics.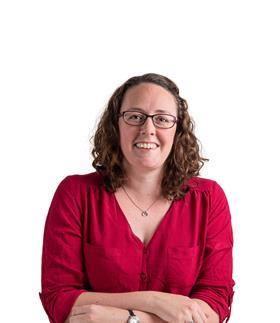 Rebecca Oliver is a UK and European Patent Attorney at EIP