Pair claim to offer end-to-end solution for digital and hi-res sports highlights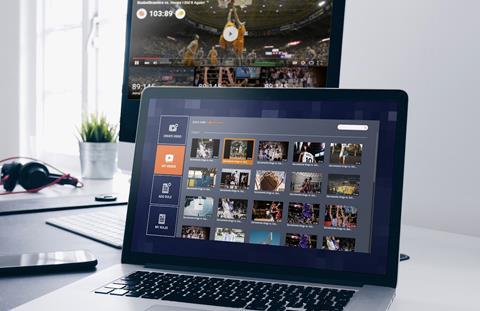 WSC Sports has partnered with cloud media asset management platform Imagen.
WSC Sports uses AI to create video highlights automatically and in real-time by analyzing actions as they happen, indexing, cropping, and applying graphics to videos.
The agreement brings WSC Sports' highlights and automated indexing and tagging capability to the Imagen platform, with video content it produces now able to be directly ingested to Imagen for storage, tagging and sharing with teams, sponsors or broadcasters.
This can be used with digital or hi-res video, and applies to match coverage already stored on Imagen as well as new content.
Tom Blake, commercial director of Imagen, said: "We love what WSC does; being able to create bespoke highlights at scale. We are delighted to have made this connection such that our sports customers can avail this amazing capability seamlessly across their Imagen archived content."
Yitav Topaz, VP of partnerships at WSC Sports, added: "We're excited to help rights holders around the world unlock the full value of their video archives and use their historical content in innovative new ways. Together through our collaboration with Imagen, one of the leading MAMs around, we can provide clients with a more complete offering for all their content creation and management needs."