Paul Reynolds at MassiveMusic discusses the way sound and music have been integral to the success so far of Channel 4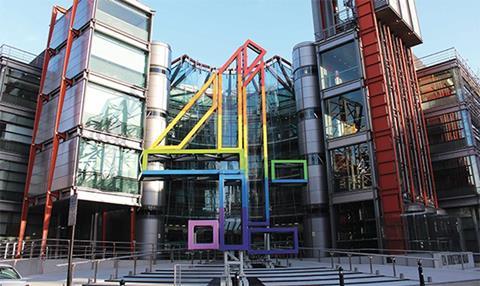 The UK has a special affinity with 2 November. The first section of the M1 was opened on this date in 1959; Lewis Hamilton secured the first F1 Championship of his career on the same day almost 50 years later; And I can vividly recall where I was on 2 November 1982 when I watched history unfold before my eyes.
Channel 4's maiden transmission was a monumental moment – and I experienced it with my nose practically inside the television screen, something my parents firmly disapproved of.
TV played a major role in my childhood. Growing up in the countryside, isolated from my friends, I frequently turned to BBC1, BBC2 and ITV for entertainment. But there is only so much these three channels could do to keep me amused. C4's arrival heralded a whole world of new opportunities to explore and it was incredibly exciting.
With the prospect of privatisation looming large, now is the perfect moment to reflect on the channel's impact. Its mastery over 'sonic branding' from its inception provided a platform on which to build strong relationships with millions of viewers – a strategy that has worked even when the rise of streaming platforms has led to increased competition for eyeballs.
So how has Channel 4 cemented itself into the television history books?
Tapping into the sound of the times
The music landscape shifted drastically in the 1980s. Electronic instruments revolutionised the rock-focused society of the 70s.
C4 recognised that if they wanted to appeal to a younger generation's love for popular music culture, they needed to take a different approach to traditional television channels. The channel's desire to be unique and innovative culminated in the creation of The Tube.
This groundbreaking show offered contemporary bands the chance to showcase their musical talents. You could find me every Friday night – without fail – sitting with my cassette recorder in hand trying to record my favourite new release by U2 or The Jam.
The Word replaced The Tube after an excellent five-series run. And this new programme on the block wasn't afraid of stealing the spotlight – for better or for worse. Some of the most notable instances included Nirvana's international television debut (culminating in Kurt Cobain's explicit admission regarding Courtney Love), Oasis announcing themselves to the world with 'Supersonic' and Oliver Reed courting controversy with his alcohol-fueled, barely comprehensible monologue.
C4 has always appreciated the power of music – this has been the key in allowing it to capture the zeitgeist time-and-again. Its effective use of audio has ensured that audiences remained captivated.
But this is far from its only achievement during a monumental 40 year run.
Remembering where it came from
C4 has been a champion of diversity since day one.
The channel has consistently provided a voice to communities historically underrepresented. This can be seen both in its programming and adverts. Take Desmond's, the UK's first black sitcom that launched in 1989 and its significant 'Don't Scratch My Soca' theme tune transporting viewers straight into the West-Indian London subculture. Or its fantastic Paralympics coverage and ad campaigns with banging soundtracks, such as London's Meet the Superhumans and Rio de Janeiro's We're the Superhumans. In 2021, C4 hosted the Inclusion Festival – an event documenting people's experiences of exclusion in the TV industry and the change that needed to be implemented.
The brand's unwavering commitment to honouring the past is also worthy of note. When Martin Lambie Nairn designed its original logo, few would have appreciated that the now-iconic building blocks would retain their relevance four decades later.
This is not to say that there haven't been changes – the channel's playful side came out in 2015 when it brought Jonathen Glazer in to direct a new series of idents. These took inspiration from Lambie Nairn's design but with an abstract composition. These thought-provoking pieces, accompanied by composer Mica Levi's unique audio – a composer exactly right for the times and who had shot to fame through movie soundtrack work – pulled the audience back to the brand's roots.
The idents also served as a reminder: that C4 has always been a location for everything cool, creative and boundary pushing.
What does the future have in store?
C4's potential privatisation has split opinion. But whatever side of the fence you land on, the brand's ability to use well-crafted sound and music strategies has to be admired. Broadcasters could learn a lot by observing C4's dedication to 'sonic branding'.
Audio is an inherent part of modern society, just as it was when C4 launched back in 1982. It is important – as we approach the channel's 40th birthday – that we take a moment to appreciate its impact. Having a solid sound and music strategy can help brands to stand out in the noisy landscape that we are experiencing today. C4 understood this 40 years ago – its sonic identity is burnt into my memory and I still feel the same excitement that i felt when I first heard it. It literally gives me goosebumps in anticipation for what is about to come on air. Powerful stuff for an audio logo, right?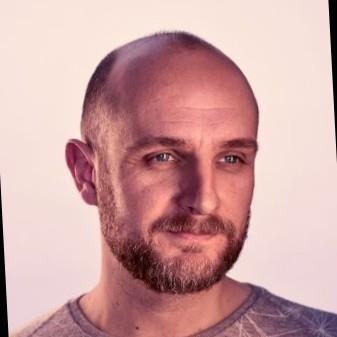 Paul Reynolds is MD EMEA at international sound and music agency MassiveMusic