Golden Globe-nominated director Bharat Nalluri is fronting a nationwide search to find the UK's most talented professional or aspiring filmmakers.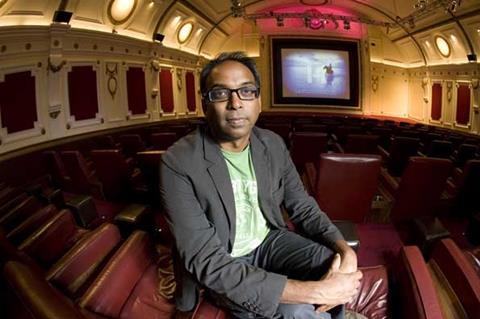 In an effort to support home-grown talent, 'The 14 Islands Film Challenge' will give 14 filmmakers the opportunity to spend two weeks filming on an idyllic island in The Bahamas and use the challenge as a launch pad for their careers.
Supported by the National Film and Television School (NFTS) and The Bahamas Tourist Office, the challenge seeks to engage with up and coming or professional filmmakers and give them the chance to compete for a £14,000 cash prize and state-of-the-art camera equipment.
Nalluri, whose credits include the movies Alien vs Preditor and Resident Evil as well as the BBC shows Spooks, Hustle and Life on Mars, will Chair a panel of judges that will select the final filmmakers.
He said: "The chance to travel to beautiful locations, make personal films, mix with industry experts, have the best camera equipment to hand and showcase your finished work around the world -The 14 Islands Film Challenge is a wonderful opportunity for any aspiring filmmaker. I wish it was around when I first started in the industry."
Other judges include Finola Dwyer, Chair of the BAFTA Film Committee, Nik Powell, Director of the NFTS and Tommy Thompson, Deputy Director General of Bahamas Tourist Office.
An experienced producer will help the finalists during the making of the films whilst in The Bahamas and provide guidance through the editing process, with use of the National Film and Television School's editing suites in Beaconsfield on their return.
All 14 films will be aired at a red carpet event at BAFTA in March 2010 when the winner of the challenge will be revealed.
For more information and details of how to enter go to: www.14islandsfilmchallenge.co.uk.