Liberty's plans for VM reflect rise of online content, says Kate Bulkley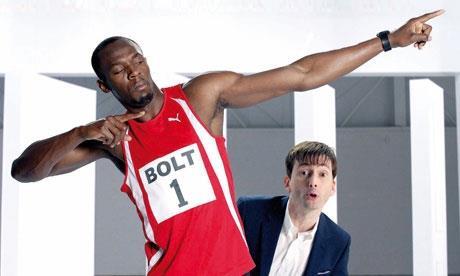 I've reported on John Malone for more than 20 years, and when he makes a move, it's a good idea to pay attention. So it was very interesting that when the 'king of cable' announced the takeover of Virgin Media last week, his top international lieutenant Mike Fries underlined first and foremost his plan to put more money into Virgin's broadband network.
Fries played down the prospect of rekindling content rights wars with Rupert Murdoch's BSkyB, and instead Liberty Global intends to expand VM's broadband network to more UK homes, and increase the speeds available.
Why? Well, it's a huge USP for Virgin vs Sky when it comes to grabbing more subscribers, and it's a signal that Virgin won't take BT Vision's broadband TV ambitions lying down. But it's also a message to content makers and aggregators. Broadband is the highway for the growing array of content that is available online, content that is best accessed through fast, reliable broadband. T
he broadband TV battleground is heating up, as services such as Netflix and Amazon's Lovefilm jostle for subscribers. Did you notice all the column inches about Netflix's remake of House Of Cards, which was only available to its subscribers? How about Hat Trick-owned YouTube channel Bad Teeth loading a video featuring Daniel Radcliffe telling us – tongue in cheek – how he stays grounded now he's a BIG star?
One of the problems with online content is how to make it stand out, and celebrity is one way to make that happen. Hat Trick sees its YouTube channel as a cheap way to try out new talent, but it needs to move Bad Teeth up the search-engine EPG first. Radcliffe fits that bill very nicely.
In related news, UKTV has created its first-ever social media team, presumably to put Dave even more in the face of its laddish viewers, and the BBC will begin airing programmes first on BBC iPlayer – that's to say, before a regular telly transmission. It will start with 40 hours this year, so it's a good thing that the BBC is starting to remind folks that online viewing also requires a TV licence.
At the same time, YouTube is becoming ubiquitous, with Freesat adding the Google-owned service to its EPG for its Freetime connected-TV service, and it's already available via Virgin Media and some games consoles and smart TVs.
Meanwhile, local online content aggregation sites led by Base 79 and Rightster are facing increased competition from US players such as Machinima and Maker Studios. All of them are looking to sign deals with local content creators for web distribution.
And what deal did Twitter do last week? It bought BlueFin, a social media and TV analytics company that the 140-character platform obviously hopes will help it transform tweets about TV into something that can be sold to advertisers and brands.
The UK content market is already among the most competitive and diverse in the world, and Malone's ownership of Virgin Media will only ramp it up further. The question isn't whether you should think about online distribution for your content – but how much of it should be going online, and at what moment.
Kate Bulkley is a print and TV journalist and awards secretary of the Broadcasting Press Guild. Follow her on Twitter @katecomments