NAB 2015: The Foundry has showcased an enhanced version of Nuke Studio, previewed VR/AR content creation tools, and has released a free non-commercial version of Nuke.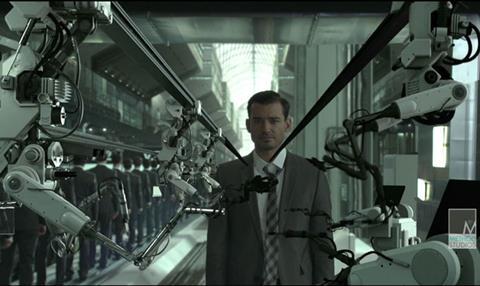 Expected to be available this summer, Nuke Studio is to feature numerous enhancements to its node-based VFX, editorial and finishing workflow.
These include multiple overlay tracks and blending modes in the timeline, simplifying and speeding up editorial effects like adding insets and product logos, and a burn-in soft effect to add review information like clip names directly in the timeline
Audio editorial tools improvements let users view an audio tracks waveform within the timeline, apply crossfades and fade in/out to audio tracks using handles.
There is also native support for stereo playback, both in application and through SDI-out, and new XML and AAF support for grades, non-linear retimes, transforms and cropping.
Nuke Studio is priced at £5,600, including a first-year maintenance contract.
The Foundry also used NAB to announce the availability of Nuke Non-commercial.
This is a free, non-watermarked version of the entire Nuke product family, with some light functional restrictions, and is available to download from The Foundry website today.
Creating virtual reality
The Foundry is also previewing virtual and augmented reality (VR/AR) content creation tools at NAB, aiming to push the creation of live-action immersive content to the broadcast and film community.
To deliver this, the company is building upon its Nuke technology base and internal R&D, but has also been involved in technology partnerships and collaboration with more than 30 of the biggest players in media and entertainment.
The Foundry CEO Bill Collis claimed Nuke was currently the only platform that natively supports the compositing of multi-camera live action.
"From there, we're looking at the unique challenges presented by live, immersive content to help our clients push VR/AR from niche to mainstream," he said. "For VR/AR to cross into the broader market, it must provide the viewer, regardless of environment, with high quality content and a new, exciting experience."
New experimental tools and workflows on show at NAB include calibration and stitching of live-action 360 footage from multi-camera rigs.
There is also live connection to the Oculus Rift VR device to review stitching, grading and depth, support for compositing with ray-trace rendering for CG placement and projections, as well as viewing with 360-degree spherical images.