SATURDAY: Over half a million viewers avoided BBC1's The Getaway Car as it returned for a second outing.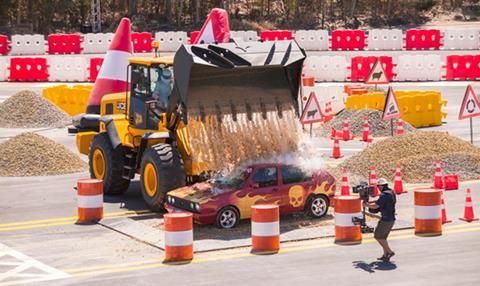 The Getaway Car (BBC1) 6.50pm-7.45pm
3.6m (18.1%)
The in-house driving format shed 525,000 viewers from last week's launch to slip further behind the channel's slot average of 5.7m (31%) for the past 12 months, according to overnight Barb figures supplied by overnights.tv.
It lost ground on ITV's Ninja Warrior UK across the hour from 7pm, which dipped marginally to 4.2m (20.7%) after last week's series-high.
Potato's format easily won the slot, outrunning film War Horse, which aired to 1.9m (8.9%) from 7.20pm to 9.35pm on BBC2.
Elsewhere a repeat of Great Canal Journeys informed 980,000 (7.9%) on Channel 4 between 7pm and 8pm, while Channel 5 documentary World War 2 in Colour informed 540,000 (1.9%).
The Voice UK (BBC1) 7.45pm-9.05pm
6.6m (31%)
The Voice rallied slightly from last week's performance, adding 250,000 to last week's 6.4m (29.5%).
Opposite on ITV, Potato's Take Me Out entertained 3.4m (15.6%) between 8pm and 9.15pm, after hooking up with 3.7m (16.9%) last week.
Steve Humphries' C4 documentary about Holocaust survivor Eva Kor, The Girl Who Forgave the Nazis, gripped 840,000 (3.9%).
C5 continued its World War 2 theme with World War 2 Battlefield Recovery informed 400,000 (1.9%).