A fierce row has erupted between the BBC and Channel 4 over the transfer of The Great British Bake Off, and Ofcom and Love Productions owner Sky have had their first say on the controversy.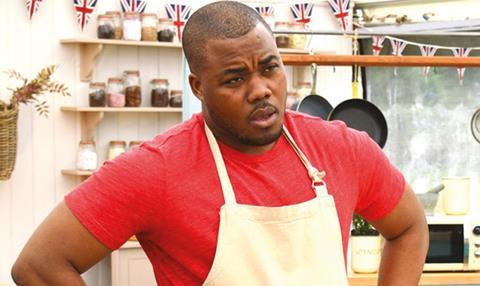 The topic dominated the Royal Television Society conference even before BBC director of strategy James Purnell took aim at C4.
He claimed the deal was at odds with C4's 'born risky' ethos, and that it had "given ammunition to those who want to privatise Channel 4".
Purnell also suggested C4 might be subject to tighter regulation after highlighting a "chasm" between the way Ofcom oversees C4 and the 100- plus regulations that the BBC faces.
C4 chief creative officer Jay Hunt, sat next to Purnell, hit back.
She highlighted the 42 metrics by which Ofcom measures C4's performance and was "genuinely saddened" by Purnell's comments. "I am very confident in our public impact. The BBC lost Bake Off, Channel 4 didn't take it… If I was the BBC, I'd be thinking long and hard about how that situation has arisen," she said.
Earlier, Ofcom chief executive Sharon White appeared to give qualified backing to C4's stance that Bake Off plays to its cross-subsidy strategy to fund more distinctive content.
White said: "The more C4 is able to invest in new talent, new ideas, diverse communities and new drama – that will be a good outcome."
She said the deal indicated a "thriving market for the independent sector" and stressed that Ofcom would not assess C4 on the basis of a single programme.
"My interest will be to look at the BBC's output and C4's output in its entirety and ask: is there enough creativity and new ideas coming through?"
Sky Vision managing director Jane Millichip, who sits on the board of Love Productions, which is 70% owned by the satellite giant, said she was glad the issue had been resolved.
"Love took part in necessary negotiations for over a year and did not come to a resolution with the BBC. Failing that, it had the full backing of Sky and Love's board to walk away. I know other broadcasters were interested, and under the circumstances, we're delighted with the deal with C4."
She added that despite working for a pay-TV business, a free-to-air broadcaster with a strong PSB remit was the right place for the show.
BBC director general Tony Hall and C4 chief executive David Abraham shared the stage later at the conference and defused some of the tension, neatly sidestepping the issue.
It is expected that the pair will be personally involved in talks about whether the BBC enforces the one-year hold-back in the Bake Off contract.