Ahead of the second VR/AR Creative Summit next month, Broadcast readers have submitted their picks of the best 360-degree films of the past 12 months. What sets them apart?
An All Black rugby team's haka, the challenges facing refugees and a stroll among penguins on the Falkland Islands are among the year's best immersive reality experiences, according to Broadcast readers.
The experiences will be among those discussed at the second VR/AR Summit, a day-long event featuring expert opinion and discussion from executives at Google, Sony, Microsoft, Vice, Sky and the BBC.
To book your ticket for the VR/AR Creative Summit, go to vrsummit.co.uk
It will include a masterclass from David Karlak, director of Ridley Scott's latest VR project, Alien: Covenant – In Utero, a 360-degree VR journey that offers a terrifyingly close encounter with an alien Neomorph.
Ahead of the event on 5 December at London's Picturehouse Central Cinema, Broadcast readers nominated their favourites over the past 12 months.
ONE DEADLY WEEKEND IN AMERICA – BBC TASTER
Parable VR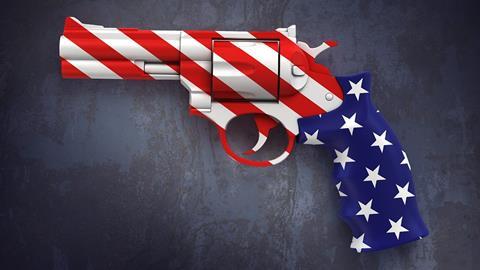 This two-minute spin-off from Voltage TV's BBC3 doc One Deadly Weekend In America drops the viewer into a street scene, taking them on a 'walk' into a dangerous part of town and ending with a dramatic encounter with a gunman.
One of the first VR experiences on experimental platform BBC Taster, this was the debut order for Parable, the firm founded by The Garden's former director of programmes David Wise and ex-Economist Films president Nicky Minter-Green.
FINDING HAKA – SKY
Surround Vision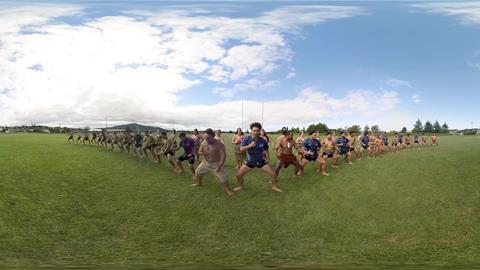 The journey of a young Maori man and the ancient cultural traditions that drive the roots of New Zealand rugby are explored in this 360-degree Sky Sports doc, released the day before the British and Irish Lions' first Test in New Zealand.
Finding Haka uses cutting-edge techniques to enable viewers to experience the Maori war dance in a whole new light. The film was one of the flagship pieces of programming on Sky's VR app.
SEA PRAYER – THE GUARDIAN
In-house/Visualise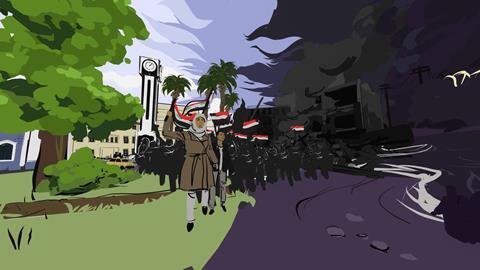 Inspired by the story of Alan Kurdi, the three-year-old Syrian refugee who drowned in the Mediterranean, Sea Prayer is an imagined letter from a Syrian father to the son lying asleep on his lap on the eve of embarking on a potentially fatal journey.
Written by novelist and UN ambassador Khaled Hosseini, the seven-minute animated film was a collaboration with VR artist Liz Edwards, who used 3D painting tool Google Tilt Brush to create a narrative that develops around the viewer.
360° IN THE GYM WITH CHRIS EUBANK JR – ITV BOX OFFICE
VR City
ITV linked up with VR City to create a doc that offered boxing fans access to the super-middleweight's Brighton gym as he prepared for his title defence against German veteran Arthur Abraham.
Directed by VR City chief creative officer Darren Emerson, the broadcaster used the five-minute film to promote the pay-per-view event.
THE MYSTERY CORALS – THE ECONOMIST
Parable VR
In this six-minute climate change-themed experience, scientist Lukas Isall transported viewers to the coral reefs of Palau, which are thriving in unusually warm and acidic water, to explain how unlocking their mystery could help with the fight against global warming.
Released in January on The Economist's VR app, Facebook and YouTube, the experience had racked up 1 million views by May.
SPACE DESCENT VR WITH TIM PEAKE – SCIENCE MUSEUM
Alchemy VR
British astronaut Tim Peake is co-pilot of the Science Museum's first permanent VR exhibit, unveiled in March. He described Alchemy VR's fi rst-person experience, in which viewers sit next to a virtual Peake during the 12-minute descent to Earth in a Soyuz space capsule, as "breathtaking".
WALK WITH PENGUINS IN 3D – BIRDLIFE INTERNATIONAL
Visualise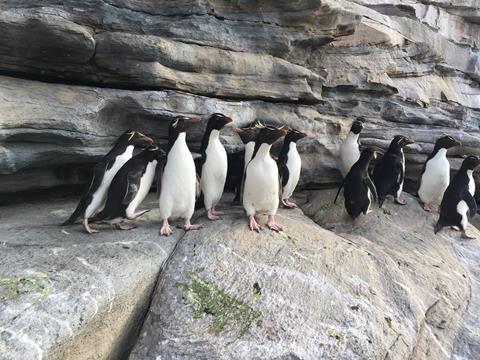 Charity BirdLife International partnered with Visualise to travel to the Falkland Islands to raise awareness of the world's second-most endangered group of marine birds for a global protection campaign.
The video was shot using Google's stereoscopic camera system Jump and Visualise's own 3D rig. It is viewable on YouTube 360.
TRAFFICKED – BBC WORLD SERVICE
In-house
In Trafficked, the user becomes Maria, a woman transported into sex slavery from Nicaragua to Mexico, where she was held for eight years. Maria, and those involved in her rescue, were interviewed by BBC journalist Lourdes Heredia, with animated scenes derived from their testimonies.
Created by Owain Rich and Charlie Newland, Trafficked played at Sheffield Doc/Fest and featured as a 360 video on the BBC News YouTube channel.
BLINDFOLD
Ink Stories
A notorious interrogator threatens to kill a man in front of you unless you confess to the crime of providing photographs to the foreign press in Blindfold, a VR game that puts viewers in position of an imprisoned journalist who can only answer by nodding or shaking their head.
It was created by Navid Khonsari and Vassiliki Khonsari for Ink Studios.
THE NUTCRACKER – THE ROYAL OPERA HOUSE
In-house/Surround Vision
The five-minute 360 film follows a dancer as she prepares to make her debut in The Nutcracker. Surround Vision worked closely with the lead dancer to choreograph dance shots during the live performances.
The Royal Opera House's in-house digital team designed it as an educational resource and as a visitor attraction projection.