Planet Earth II's footage of newly-hatched marine iguanas escaping racer snakes was voted the Timeline TV Moment of the Year by guests at the Broadcast Awards 2017.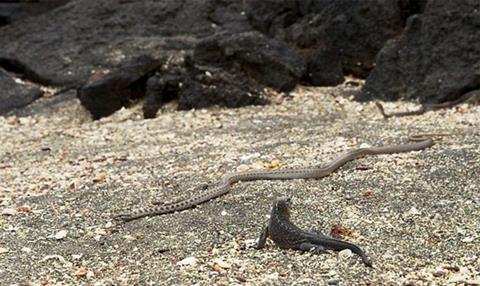 The moment, which appeared on BBC1 in November, was watched by an audience of 12.2m.
BBC3's Fleabag came in second place - the moment Phoebe Waller-Bridge's character surprises her boyfriend in the shower with a kitchen knife. Pete drumming along to Teenage Kicks on ITV's Cold Feet came third in a shortlist of 10.

The votes were cast using an app developed by Monterosa