OB specialist to cover Fever Tree Championship, Nature Valley International Eastbourne, and Nitto ATP Finals for BBC Sport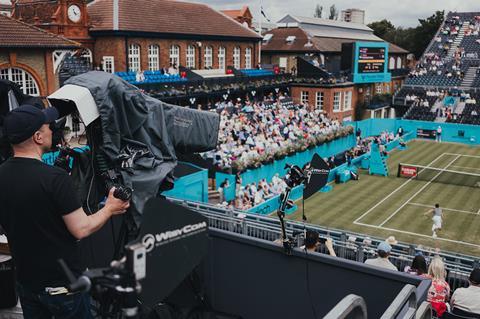 Timeline Television has been awarded a three-year contract to provide outside broadcast facilities for three of BBC Sport's tennis tournaments.
The first is the Fever Tree Championships, which was held 17-23 June. Part of the men's ATP World Tour, it is held at West London's Queen's Club.
The Nature Valley International Eastbourne takes place 23-29 June 2019, and is a combined men's and women's event. It is a WTA Premier level and ATP 250 level tournament based at the Devonshire Park on the East Sussex coast.
The Nitto ATP Finals is an indoor tournament in London, running between 10-17 November. It features the world's best eight qualified singles players and doubles teams.
Timeline's OB trucks and engineering and technical crew will provide support to the BBC's production teams for live and highlights coverage.
Its triple expanding, IP 4K HDR outside broadcast truck, UHD2 will be on site for two of the three tournaments. Timeline's recently upgraded live 4K UHD/HD outside broadcast truck, OB16, a medium-sized, single expanding unit that can cater for 12 cabled cameras along with multiple radio cameras, will be on site for the Eastbourne tournament.