Broadcast took a peek under the bonnet of shows including First Dates, Marcella and Dogs Might Fly. Click for the pick of the year's Behind the Scenes.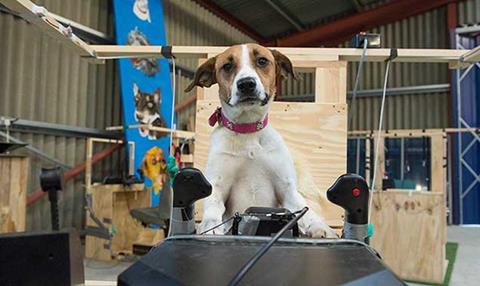 Could we launch a talent-led show to rival the cult US version asked Lisa Chapman. With top presenters, brilliant contestants and a bit of pig-spanking, we think we've pulled it off
If our participants were to succeed in building a new society, we had to let them make all the decisions – even if it meant we had no idea where to set up our rig, said series editor Liz Foley
Getting a commission turned out to be the easy bit - the real test was losing our location and having to build three new sets in a building with a leaky roof, said Stellify's joint managing director Matthew Worthy
The Bridge creator Hans Rosenfeldt has brought Scandinavian rhythms to our 'London noir', said Nicola Larder
Feeling the series was lacking something, we brought in our own staff to give the restaurant an identity - and provide some familiar faces to keep viewers coming back, said Nicola Lloyd
Commissioned before BBC3's online move was set in stone, Thirteen had to shift from a traditional production road map to one that embraced all things digital.
Convincing children that 'old stuff ' is worth watching is one thing; curbing contemporary slang on set is quite another, discovered David Collier
Netflix's global hit documentary series was 10 years in the making. Alex Farber heard how directors Laura Ricciardi and Moira Demos developed their vision with the on-demand service
The Secret Life of the Zoo, Channel 4
For its latest C4 fixed-rig series, production company Blast Films! called on the expertise of rig specialist Minicams to help it get up close and personal to the animals at Chester Zoo.
We had experts from Spectre and Top Gear on hand to train up our dogs - and 40,000 sausages, said Caroline Hawkins