Elisabeth Moss to adapt Fever with Annapurna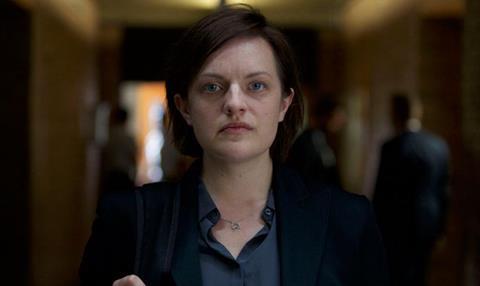 BBC America has ordered a New York-set period drama from Top of the Lake actor Elisabeth Moss and LA producer Annapurna Television.
The limited series, Fever, will be based on Mary Beth Keane's titular novel, for which Moss holds the rights.
The actor, who stars in Hulu's The Handmaid's Tale and BBC2's Top of the Lake: China Girl, will also executive produce and star in the drama. Annapurna's fledgling TV division will produce.
Fever tells the story of the first known healthy carrier of typhoid fever in early 20th-century New York, who became known as Typhoid Mary.
Moss bought the rights to Keane's book, which was published in 2013, and sent the material to Junebug director Phil Morrison, who has agreed to direct and exec produce.
True Blood writer Robin Veith will pen the adaptation and exec produce alongside Moss, Morrison, and Annapurna's Sue Naegle and Megan Ellison.
"Typhoid Mary was an immigrant in turn-of-the-century New York – a time of huge change and progress in America," said Moss.
"She was incredibly unique, stubborn, ambitious and in fierce denial of any wrongdoing until her death, where she lived out her days imprisoned on an island just off of the Bronx in New York. She is incredibly complicated, something I seem to enjoy playing."
The series is the latest original for BBC America, which recently ordered an eight-part revival of Top Gear US. The BBCW and AMC Networks-owned channel has also commissioned thriller Killing Eve, which is exec produced by Phoebe Waller-Bridge.