US cable network BBC America is adapting Douglas Adams' Dirk Gently in association with The Walking Dead producer Circle of Confusion.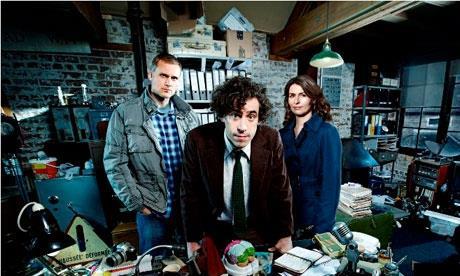 BBC America, which is 50% owned by BBC Worldwide, has ordered 8 x 60-minute series Dirk Gently's Holistic Detective Agency. The show, which follows the adventures of the absurd detective, is written by Max Landis, the son of Thriller director John Landis who has written films including Chronicle and American Ultra.
It is co-produced by AMC Studios, IDW Entertainment and Ideate Media and exec produced by Landis, Ted Adams, David Ozer, David Alpert, Rick Jacobs, Zainir Aminullah and Arvind Ethan David.
The commission, which was ordered by BBC America president Sarah Barnett, comes three years after BBC4 turned The Hitchhiker's Guide to the Galaxy's comic novel into a three-part series.
ITV Studios produced the Stephen Mangan-fronted pilot in 2010, which consolidated with 943,000 (3.5%), before a 3 x 60-minute series averaged 666,000 (2.4%) in 2012.
"Dirk Gently is a very original series, fresh and unlike anything else," said Bennett. "The novels have legions of fans, and with Max Landis' brilliant and audacious take on this material we are excited to bring Dirk to life for our BBCA super-fans."