MONDAY: The David Bowie documentaries which aired following the musical legend's death failed to reel in large crowds, as Tracey Ullman's Show got off to a good start on BBC1.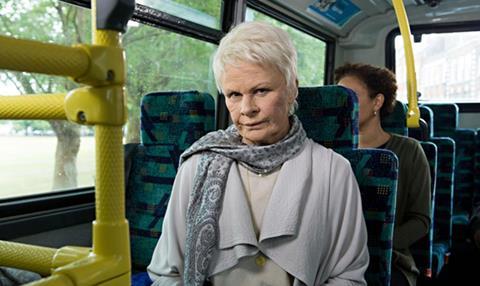 David Bowie: Starman (C4)10:35pm – 11:35pm
550,000 (4.6%)
The fast-turnaround film, which was produced by ITN and featured interviews with the likes of Midge Ure and Dermot O'Leary, peaked with 766,000 (8.2%) at 11.18pm. Almost half (48%) of the audience was aged from 45 to 64.
Meanwhile, a repeat of David Bowie: Five Years averaged 590,000 (9.8%) between 11:15pm and 12:45am on BBC2.
BBC1 postponed a new series of Inside Out to air David Bowie: Sound and Vision from 7.30pm to 7.45pm. The Jeremy Vine-fronted programme informed 4.5m (20.1%) after securing an inheritance of 5.5m (26.2%) from The One Show.
Tracey Ullman's Show (BBC1)10:45pm – 11:15pm
2.9m (23.6%)
Tracey Ullman's return to British screens performed well in a late-evening slot. BBC Productions and Allan McKeown Presents' sketch show comfortably beat the channel's slot average of 1.8m (15.6%).
Crashing (C4) 10pm – 10.35pm
620,000 (3.6%)
The Big Talk comedy, which follows a group of 20 somethings living in a disused hospital, was unable to match the channel's previous 10pm comedies including Not Safe For Work, which launched in June with 782,000 (4.7%) and Catastrophe, which opened in January 2014 with 828,000 (4.7%).
It was also below the channel's 719,000 (5.5%) slot average, according to Barb data provided by overnights.tv.
Earlier on C4, How To Lose Weight Well opened with 2.3m (10.1%) at 8pm, while The Undateables hooked up with 2m (8.5%) at 9pm.
Ahead of it in the slot, BBC1's Silent Witness attracted 6.2m (26.4%), Benidorm entertained 5.1m (21.7%) on ITV and Celebrity Big Brother drew 2.1m (9%) to Channel 5. BBC2's Immortal Egypt with Joann Fletcher dug up an audience of 1.2m (5.3%).
Gotham (C5) 10pm-11pm
900,000 (5.6%)
The second series of the Batman prequel, in which the Penguin became king of Gotham failed to match the first series opener, which launched with 2.1m (9.3%) in October 2014.