Animation UK is to become a membership-based trade organisation for the first time after forming a partnership with the UK Screen Association.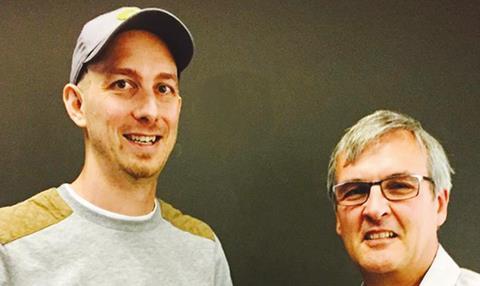 Due to be announced at the Manimation conference in Manchester on 17 November, the voluntary pressure group will become part of a newly formed trade body called the UK Screen Alliance, which will have a joint umbrella board of directors and then separate councils: one for post, studios and visual effects, and another for animation.
Current UK Screen Association chief executive Neil Hatton will become chief executive of UK Screen Alliance and will retain the existing facilities remit.
New appointments have been made for the animation side, with former Creative Skillset executive director Kate O'Connor becoming executive chair of the Animation UK Council and providing wider support for policy.
Nina Needs To Go executive producer Helen Brunsdon will take up the position of Animation UK director.
Blue-Zoo creative director Oli Hyatt, who founded Animation UK in 2010 and led the campaign that resulted in the introduction of the UK's Animation Tax Credit, will become part of the Animation UK Council and sit on the UK Screen Alliance board.
By joining forces, the two organisations hope to have a stronger voice and greater influence by making it easier for government and parts of the screen industries to interact and co-operate, especially in the face of the UK's impending exit from the EU.
The move will also cut down on duplicated work currently undertaken by both organisations and allow them to share an office.
Hatton said: "Oli and I have often found ourselves attending the same meetings, dealing with the same people in government departments and sharing similar viewpoints on the issues that matter to the sectors we represent.
It makes enormous sense for us to pool our efforts and resources so that together we can provide more advocacy and benefit for our respective members."