Some of the biggest stars in UK television have signed up to Broadcast's campaign of qualified support for the BBC.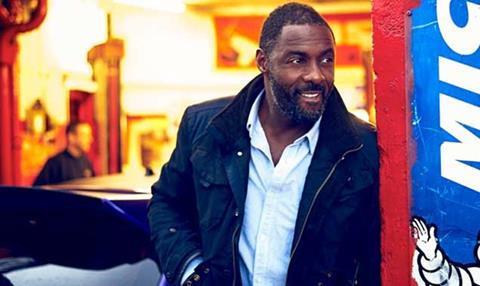 Actors including Idris Elba, Julie Walters, Mark Rylance and Sheila Hancock have called on the government to maintain the licence fee and preserve the BBC's place at the heart of the UK's creative industries.
Presenters Claudia Winkleman and Gareth Malone have also backed the BBC, while documentary hosts Louis Theroux and Mary Beard are on board. Comedians Jo Brand and Andy Parsons are among the others to have put their names to Broadcast's statement of qualified support for the BBC as it edges closer to charter renewal negotiations.
They are joined by actors' union Equity. General secretary Christine Payne said many of the union's 40,000 members secured their first job from the BBC, adding that she would "shudder" to think what UK television and radio would look like without the corporation.
The Personal Managers Association (PMA), whose 170 talent agent members represent some of TV and film's most acclaimed actors, writers and directors, has also backed the campaign.
Kevin Brady, PMA co-chair and talent agent at AHA, said: "It would be incredibly short-sighted to allow political opportunism to topple one of the UK's greatest assets and the loss would be felt, not just by our industry, but by the country at large."
Talent backing the BBC
"The BBC continues to support established actors, writers, directors and all members of our profession, whilst investing in and growing the new talent that represents the future of our industry. The BBC needs to remain – and as it is."
Idris Elba, actor
"I support the BBC because it represents and serves all of us – young, old, from all communities, all walks of life and all corners of the UK without compromising on quality."
Julie Walters, actress

"I have been proud to work for the BBC for nearly 20 years now, and I can't think of any other media organisation that would have supported me in the same way. The BBC is known the world over for its output and it would be a terrible shame to put that at risk."
Louis Theroux, documentary-maker
"We must not let familiarity allow us to forget how special it is. The politicians may have reasons why they would like to see the BBC reduced or dismantled, but the BBC is not for the politicians, it is for us. We must celebrate and protect the BBC for ourselves and for our children."
David Tennant, actor
"Where else but on the BBC can you enjoy The Great British Bake Off (only looking, sadly), get absorbed in Wolf Hall or shout at Question Time?"
Jo Brand, comedian
"People say the licence fee is expensive at £12 a month but the cheapest Sky package is £21.50 and that doesn't include movies or sport. Nobody has ever tried to fi nd an excuse to go round a friend's house because they've got Sky Living and they want a Super Sunday double-bill of Animal 999 and RSPCA Animal Rescue."
Andy Parsons, comedian

"We have in the BBC a unique public service model that doesn't just fill the gap left by private outlets, it is constantly changing and adapting and sets the standard for excellence."
Mark Rylance, actor
"The continuation of the licence fee will mean the continuation of our cultural jewel in the crown: a massive employer of diverse talent regionally and nationally, and an important exporter of our creative best."
Julie Hesmondhalgh, actress
"The BBC represents fairness, balance and public service. It is trustworthy and world renowned for its integrity."
Sheila Hancock, actress
Other Supporters
Helena Bonham Carter
James Nesbitt
Hugh Bonneville
Peter Capaldi
David Morrissey
Bertie Carvel
Samantha Bond
Tony Gardner
Martin Jarvis
Claudia Winkleman