British producers looking to crack the Chinese market will have to change their approach after the country's regulator imposed stringent rules on adapting international formats.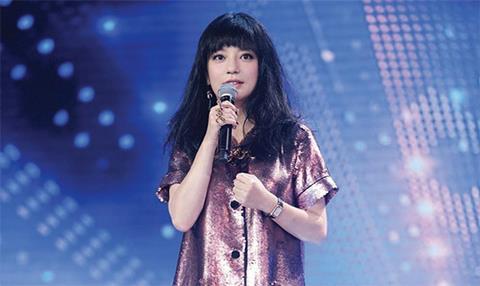 The State Administration of Press, Publication, Radio, Film and Television (SAPPRFT) is introducing new regulations that will limit nationwide broadcasters to airing only two adaptations of foreign formats a year in primetime.
The rules, which cover the country's 32 satellite broadcasters, will be introduced on 1 July to force Chinese broadcasters to produce more local formats that further the "Chinese dream" and "socialist core values".
Paul Youngbluth, director at international consultancy Tape, said the intervention was not a surprise and had been coming for many months.
"The whole formats business in China is up in the air and has been for some time. The idea that you can go to China and pitch your format in the conventional way and receive a licence fee the way that we do in the West doesn't work," he said.
Youngbluth suggested that one way of potentially circumventing the rules would be for British producers to co-develop and co-produce directly with Chinese broadcasters, rather than searching for format deals.
He added that while the restrictions are politically motivated, and put in place by President Xi Jinping, there is also a financial element to the change.
"They are trying to put a system in place where they can create their own shows. They don't get any back-end on international formats and they feel very shortchanged," he added.
One UK producer, who has worked on a number of entertainment formats in China, said the market has been changing for the past 18 months.
"A lot of Chinese production companies are asking for ideas that can be parlayed into Chinese-generated product rather than optioning formats. This is partly to get around these changes, and partly to get their hands on more money," the source said.
The move is likely to affect midsized entertainment shows and fact-ent formats rather than the small number of smash hit global formats such as The Voice, which airs on Zhejiang Television, and Got Talent, which airs on Shanghai Media Group's Dragon TV.
Channel 4 surveillance format Hunted, produced by Shine TV, is, for example, in the planning and casting stages with Shenzhen Satellite Television after Endemol Shine Group closed a format deal. There is no suggestion that the adaptation is in jeopardy, but it is the type of project that could suffer in the future.
The new regulations could force many British firms to re-evaluate their strategy in the Far East. "The first time I went to China, I saw a massive pound sign in the distance," said one producer.
"The second time I went, I realised the pound sign was far far bigger than I first thought but, sadly, it was much further away. There's a lot of money to be made in China in the future, but that point in the future doesn't seem to have got any closer."