Channels to return to 4m homes after three week absence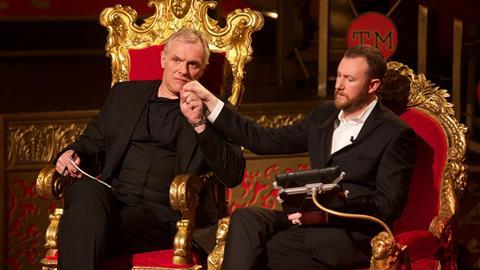 UKTV's portfolio of channels are to be reinstated on Virgin Media after the two businesses agreed terms after a bitter three week dispute.
All 10 channels, with the addition of HD versions and Gold, will be returned to Virgin's 4m TV homes from today (11 August). The package will be bolstered with five-times more on-demand programming than was previously available - one of the primary issues which led to the acrimonious dispute around the value of the deal.
The agreement will come as a relief to the businesses which were both losing out as a result of the stalemate. Virgin was left with scores of angry customers, with Broadcast revealing some 8,000 per week were defecting to rival Sky.
Meanwhile UKTV was losing carriage fee income and viewers. Research conducted by Broadcast by overnights.tv indicated that its primetime share fell year on year from 5.5% to 4.8% in the two weeks after the channels went dark - a drop of almost 15%.
The deal follows a prolonged period of negotiation between UKTV's commercial team and Virgin chief digital entertainment officer David Bouchier, with intervention from regulator Ofcom.
Bouchier said the deal is "fantastic" for subscribers.
"We are sorry for what we know has been a frustrating time for our customers, but are pleased that our TV bundles are now even bigger. Our unwavering commitment to investing in incredible programming remains," he added.
UKTV chief commercial officer Simon MIchaelides added: "Viewers are at the heart of UKTV and we want to thank them for all of their support. We know this has created real disruption for some of our viewers and we're so sorry for this, but we are thrilled to be back, broadcasting our channels and shows to customers of Virgin Media once more. "