Revealing gender pay gap is clearest outcome of a flawed exercise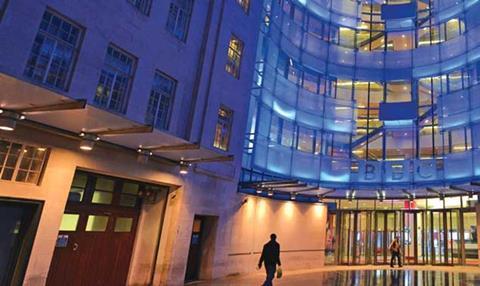 In the run-up to the BBC Annual Report, I asked a few indie bosses and broadcasting execs about being compelled to reveal the salaries of their senior staff and top talent. Almost universally, they rolled their eyes and offered a variation on: "I'm glad it's not us."
Director general Tony Hall was phlegmatic as he fielded talent pay questions this week. Publishing this information was, he said, something the BBC had told the government was unhelpful and unnecessary.
Licence fee payers were not clamouring for it, and there was no pressure from commercial sector rivals for the information.
Despite all that, it was an argument the corporation lost. What is left is a strange mix of the inconsequential, the confusing and the hugely important.
Inconsequential, because who would claim the likes of Laura Kuenssberg or Andrew Neil do not represent value for money, given their unstinting workloads? And who precisely benefits from the knowledge that Tim Roth earned somewhere between £150,000 and £199,000 for Rillington Place?
Confusing, because this top earners' list is only a fragment of the true picture of the BBC's talent costs. Every indie production is excluded, so there's no Paul Hollywood or Mary Berry, Benedict Cumberbatch or Tom Hardy.
Graham Norton's £850,000-£900,000 doesn't include a penny for his eponymous So Television chat show, and Matt Le Blanc doesn't feature as his Top Gear salary appears to come from BBC Worldwide.
Next year, BBC Studios talent will not be included in this list, as that will be deemed sensitive information for the recently commercialised organisation. It is a dog's dinner – but who can blame the BBC, which was bounced into this publication?
Finally, it is important because it highlights the work the BBC must do to redress its gender pay gap and ensure more of its premier stars come from BAME backgrounds.
Not only are just a third of the top earners women, but the highest-paid stars in almost every genre group are men. Only four of the 17 listed multi-genre presenters are women, and just two of the top 10.
Measures are already under way to address this and promotions and new hires are skewing female. The same needs to happen for BAME talent and the BBC must do everything it can to accelerate the process. A year from now, any lack of progress will be glaring.
There is an obvious challenge. If the BBC chooses to pay women more to bring them into line with men, that would run contrary to its stated aim of keeping a lid on talent costs. So will it need to pay men less?
Already concerned that it has had to produce a poachers' charter, balancing the books as well as the demands of top talent is starting to feel like a more difficult job than ever.
Chris Curtis is the editor of Broadcast