Vice is stepping up its linear strategy after ordering a dozen original series for its UK channel and an aggressive global rollout of Viceland.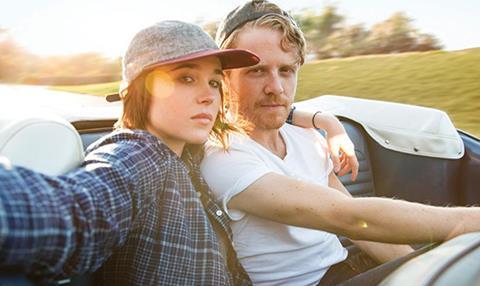 The youth brand is in production with 12 shows – a mix of documentaries, music series and non-scripted comedy projects – for the UK launch of the channel on Sky in September.
All 12 of these shows, which it did not disclose, are being produced by Vice's in-house division, which recently hired Louis Theroux development exec Dan Louw as vice-president of UK development and Objective head of production Debi Roach as vice-president of TV production for Europe, the Middle East and Africa.
"We are shooting now," Vice chief executive and co-founder Shane Smith told Broadcast. "I've seen a lot of the UK stuff and it's very strong. There's obviously a different sensibility [than the US content] but it's new and fresh."
International appeal
Many of the UK-produced shows are expected to air on the channel internationally and sit alongside US-produced series including Ellen Page's Gaycation, food format Fuck, That's Delicious, fronted by rapper Action Bronson, and Krishna Andavolu-fronted Weediquette.
"Anytime we produce in English, it makes it easier for us to move the content around to other channels. You have to make content so it stands on its own and you can monetise it around the world," Smith said.
Last week, Vice struck a tranche of deals to roll out its linear TV channel to 44 territories, including Australia, New Zealand and India, as well as across Asia, the Middle East and Africa. This follows its launch in the US, a forthcoming UK network and previously announced rollouts in France and across Central and Eastern Europe.
In Australia, Vice has partnered with public broadcaster SBS to launch Viceland as a free-to-air station, while in New Zealand it has partnered with Sky to launch a pay-TV channel. Both services are set to launch at the end of this year. In India, Vice has established a joint venture with The Times of India Group to launch Viceland as a pay channel and open a production studio to make local content.
The group will take Vice content to the Middle East through a deal with Moby Media Group and will launch Viceland in 17 countries in Africa through a deal with Econet Media. French Canadian broadcaster GroupV Media will offer Viceland as a block on its network before launching Viceland, while in South East Asia, the channel will launch in 18 territories through a deal with Singaporebased Multi Channels Asia. The deals were announced at the Cannes Lions event by Smith.
Multiplatform reach
Smith, who also hosts Vice's HBO series, explained that it is rolling out the linear channel, alongside its web presence, mobile platforms and print magazine, to maximise advertising revenue.
"As long as we can monetise it, what the fuck does it matter?" he said. "We realised that if we were not platform agnostic, we were going to be beholden to others.
"I would say that 90% of any online business is either 100% dependent on Google for online video and Facebook for mobile video, and that's great for them, but if you are beholden to them and they change the algorithm, then you have a problem. Now you have two hegemonic powers and the fate and manifest destiny of your business as a media company is in their hands."