Rockerdale to make six-part reality sitcom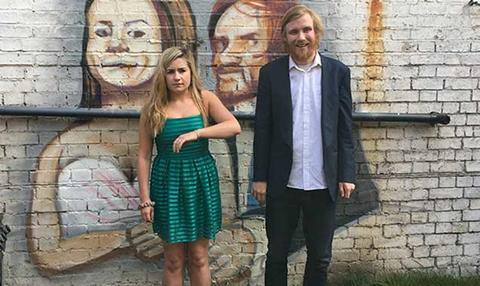 Viceland UK is opening the door to a handful of third-party commissions and US co-productions with its latest slate of originations.
The youth-focused network, which launched in the UK on Sky in September, has ordered around 20 hours of original programming, including its first indie commission, reality sitcom Bobby & Harriet Getting Married.
The 6 x 30-minute series is produced by Rockerdale Studios, a new producer formed by A Brief History Of Tim writer Stu Richards.
The show, which will TX this autumn, follows real-life comedian couple Bobby Mair and Harriet Kemsley as they prepare for their wedding, and will feature their friends including Katherine Ryan and Romesh Ranganathan.
Bobby & Harriet Getting Married, which has a similar tone to BBC3's People Just Do Nothing, will also air on Viceland channels across Benelux, France, Australia, New Zealand and Africa.
Viceland International senior vice-president of TV and video programming Kevin Sutcliffe said he is keen to bolster the company's in-house productions with "new talent".
"Working with script writers, film-makers and the extremely talented production community in the UK is exciting," he said.
However, the former Channel 4 Dispatches editor stressed that it will remain "selective" around third-party commissioning.
Viceland UK's other new shows include 8 x 30-minute property series Generation Rent (w/t).
Fronted by Billie JD Porter, who has presented shows for Channel 4 and BBC3, the programme will investigate the housing crisis in the UK, US and Canada. The inhouse series marks the first coproduction effort between the US and UK channels.
"We have high hopes it'll be a global format," said Sutcliffe. "Most big cities have that same issue, so we can look at New York and different places as well."
Viceland US has also come on board the second 10-episode series of Hate Thy Neighbour with Jamali
Maddix, in which the stand-up comedian will focus solely on a divided US, meeting with extremist groups and radical organisations.
Sutcliffe said the UK show's success in the US, where it was the channel's highest-rated original launch, had opened the door to co-productions.
Elsewhere, Viceland has struck a development deal with Andy Amadi, creator of British web series BK Chat, to adapt the popular online format for television.
The channel is also looking at international acquisitions to complement its original content. Recent acquisitions include animated series Archer and US comedy It's Always Sunny In Philadelphia.
Sutcliffe said the channel had looked at Skins-style Norwegian youth drama Skam, but the rights were snapped up by Simon Fuller's XIX Entertainment.
Viceland UK is currently available only on Sky and Now TV, though Sutcliffe said the business is looking to expand.
Plans to link with carriers such as Virgin Media or BT are "up in the air", though he said he is pleased with Viceland's progress in the past eight months.
The channel has averaged an audience of 2,900 (0.02%) between 7pm and 1am since September. April was its lowest month, with an average of 2,000 (0.01%), while May was its highest, with 4,800 (0.03%).
"It's a very competitive environment and we're up against long-established channels that have free-to-air and multi-channel opportunities," he said. "It's easy for people to say we've not quite got anywhere yet, but especially for what we are, we're doing really well and punching way above our weight."