Virgin Media is on the hunt for US serialised dramas and single camera comedies as it attends the LA Screenings for the first time in a number of years.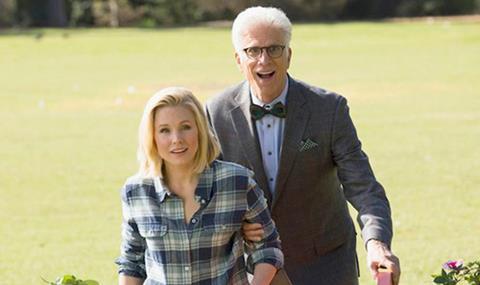 The cable operator returned to the content business after acquiring high-end US dramas, including horror series Ash vs Evil Dead and action drama Kingdom.
Virgin Media director of content partnerships Gill Hay said this year was the first time in a "long time" that the company was attending the event and was a sign of its "renewed interest" in content.
"We're prospecting; we're new to the box-set game, we want to have a really good look at everything," she told Broadcast.
"It would be great to see a comedy breakthrough, it's the toughest genre to get right. Terrestrials want broad multi-camera comedies that can play at all times of the day and across the schedule.
"Single-camera comedies are tougher for them to launch so make more sense for an on-demand player, in the same way as serialised drama."
This year's slate of single camera comedies including NBC's Ted Danson-fronted The Good Place, Fox's time-travel sitcom Making History and ABC's Downward Dog, which is based on a web series.
Hay, the former C4 head of acquisitions, said Virgin was also looking to acquire shows in partnership with Irish broadcaster TV3, which is also owned by John Malone's Liberty Global.
"It's helpful for us to be part of Liberty Global when we go to these events. Working together seems like a good approach. There's an interesting synergy with TV3 and we will look to see what we can do collectively across linear and on-demand," she added.