After screening at the 31st Jerusalem Film Festival in front of rapt audiences, Presenting Princess Shaw became one of the year's buzz Israeli titles.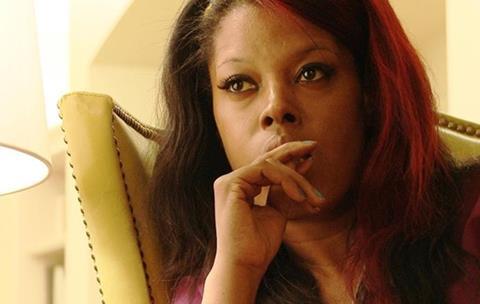 The film follows Kutiman, the Israeli music producer hailed as a "musical mash-up genius" for the 'Thru You' YouTube musical compilations he stitches together from dozens of home clips by amateur musicians and singers, and, separately, his latest anonymous subject Princess Shaw, who was being followed around New Orleans by Israeli documentary maker Ido Haar.
The origins of Presenting Princess Shaw came when Kutiman showed Haar some early work from his latest project, which featured Princess Shaw.
As the two men conferred, an idea for a documentary focusing on anonymous musicians using YouTube to express themselves emerged, although the scale of the project was originally much broader: "There were six female singers from around the world that Kutiman was sampling, and the idea was to find out about these women and tell their stories," says Haar.
But on a separate trip to the US, Haar decided to go film Princess Shaw, and was instantly taken with her story. "We met in my hotel with her friend because they were afraid, like, 'Who is this guy coming from Israel?'," he laughs. "But from the first moment we met, I felt there was something there."
Drawn to Shaw's straight-to-camera soul-baring on YouTube, which revealed a hard-luck life and years of sexual abuse at the hands of her mother's boyfriend, he was struck by "how open and true to herself she was. I was a little jealous. Everybody's so in control and there's something so free about Princess. It caught me."
Haar carried on meeting other potential subjects for the film "but there was something about Princess, I kept wanting to go to New Orleans."
As far as Shaw was concerned, she was simply taking part in a documentary about avid YouTubers. She had no idea that while Haar was following her around New Orleans and Atlanta, on the other side of the world Kutiman was making her a-cappella singing and original song 'Give It Up' the centrepiece of his latest music-video project.
Waiting and waiting
When Kutiman decided he was ready to release the song, Haar knew for its unveiling he needed to be in Atlanta, where Shaw had moved to check out the local music scene. Manufacturing the moment took some effort.
Meeting with Princess over breakfast at a diner, Haar kept waiting for her to receive a Google alert about the song. And waiting. And waiting.
"She wanted to go," he says, laughing. "I said, 'No, let's get another coffee.' Then, 'Let's go to the park.' By 2pm, she was exhausted."
Finally the moment happened. "I didn't know what to expect," says Haar. "And then the scene after with the cousins where they talk about what she'd been through and the connection to this video, I felt like the god of documentary was smiling."
Until Shaw came to Israel for the first time in January, to perform with Kutiman at Israel's National Theatre, she didn't even realise she was the main character in Haar's film.
"It was surreal," admits Shaw. "I've never been what you call lucky. I've always walked five steps ahead and then got knocked back 50 steps. It was a beautiful gesture that someone had done that with one of my songs. And meeting Kutiman was an emotional rollercoaster."
Exploring the way YouTube gives voice to anyone, no matter how few people might be listening (and in Shaw's case there weren't many paying attention to her YouTube channel pre-Kutiman), revealing the darkest secrets of her life on a nakedly public platform has been therapy.
"When I see other people on there going through trials and tribulations, I think, 'OK, I'm not alone,'" says Shaw, sitting beside Haar in the Jerusalem Cinematheque. "I want people to see where I've come from. Before I met Ido, Kutiman, the others, I was in this really dark place and what's happened has been beyond my dreams. You can't understand how this feels for me, to, excuse me, come from shit to sugar."
Watching the film, you can't help but hope it unleashes an outpouring of musical interest in Shaw. But Haar only finished the film in time for its festival premiere and now needs to take a deep breath before exploring the distribution and festival options.
He also reveals Presenting Princess Shaw may not have reached the end of the road, creatively. "Of course I hope that more things will happen and I will be there with my camera."