More than 100 hours of Latin American drama is to be added to Channel 4's foreign-language service Walter Presents after it acquired six titles from HBO Latin America, Globo and SpaceWoW.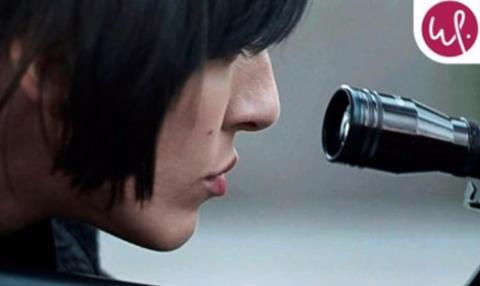 The broadcaster is hoping to build on the success of German Cold War thriller Deutschland 83, which became the highest-rated episode of a foreign-language drama on its debut earlier this month. It has followed the European show with signed six dramas from Mexico, Chile, Argentina and Brazil.
The shows include four HBO Latin American titles. Prófugos follows the journeys of four men as they plot to escape Chile after a drug deal goes wrong. Directed by Chilean director and producer Pablo Larrain and Venezuelan director Jonathon Jakubowicz, the series was nominated for the International Emmy Awards in 2014.
The HBO Latin American deal also includes two other series from Brazil - Fdp and Magnifica 70.
Fdp is directed by Katia Lund, co-director of the Oscar nominated film City of God. The half-hour comedy series follows a football referee who dreams of reaching the World Cup and features guest appearances of Brazilian football stars and commentators.
It is joined by Magnifica 70, the second highest-rating Brazilian original production in the last 10 years. Set in the 1970s, the series tells the story of a married man frustrated with his job of censoring films for the São Paulo Government. His life changes when he becomes obsessed with an actress whose films he must censor.
Finally Sr Avila is a Mexican family crime drama about a life insurance salesman, who is also a hit man for a crime organisation based in a funeral home.
Elsewhere, the on-demand service has agreed a deal with producer / distributor Globo for Merciless - a 13 part psychological crime thriller from Brazil written by Glória Perez. The series has pulled in more than 22m viewers for each episode in Brazil.
Finally, Buenos Aires-set crime thriller Pure Evil [pictured] from SpaceWow has already launched on the cross-platform service.
C4 launched Walter Presents on 3 January in partnership with Global Series Network. Chief executive Jason Thorp explained why he was keen to add Latin American dramas to the catalogue.
"Although best known for producing great telenovelas, Latin America has been quietly producing world class drama for some time, led unsurprisingly by HBO. With their distinctive visceral tones these innovative and gutsy dramas will undoubtedly appeal to British tastes."