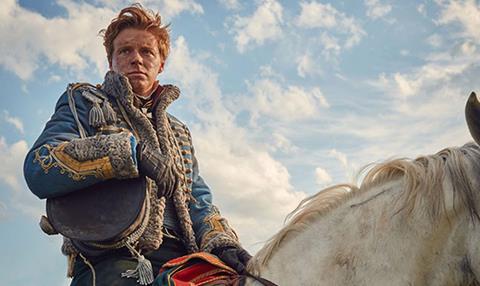 Visual effects BlueBolt
Clients BBC Cymru Wales Drama; The Weinstein Company
Brief To help create the large-scale battle scenes for the BBC's adaptation of Leo Tolstoy's War And Peace, often called the 'greatest novel ever written'.
Approached by director Tom Harper, the BlueBolt team were tasked with producing the many hundreds of Russian soldiers that are depicted fighting Napoleon's army, and with helping to ensure that scenes accurately resemble Russia during that period in history.
How it was done BlueBolt began working on the project last summer. To ensure that the battles looked authentic and were historically accurate, VFX supervisor Henry Badgett and the team met with Dominic Lieven, professor of russian history at The London School of Economics, who provided essential insight throughout post-production.
Badgett said: "My team loved working on this show because Tolstoy's world has such rich detail and texture, which is very satisfying to recreate. War And Peace was filmed in Russia, Lithuania and Latvia, and we have compositors from all those countries.
I always felt I had a home advantage with research and historical details, although at times it led to heated discussions about whether or not, for example, a particular regiment in the Grande Armée would allow its soldiers to grow moustaches. The fact that such a detail would never be noticed on a CG soldier standing 100 pixels tall and in the smoke of battle didn't stop us wanting to get it right."
The visual effects work included set extensions, matte paintings and significant clean-up and removal of modern-day objects and artefacts such as wires and aerials.
For the computer-generated soldiers, BlueBolt completed a motion capture shoot, with two performers going through an array of actions and movements. This data was then transposed onto CG soldiers that were
modelled in Autodesk Maya and textured in The Foundry's 3D paint tool Mari. Various crowd engines were tested and researched before Golaem Crowd, which works with Maya, was chosen for populating the scenes with directable digital characters. Over the six episodes, BlueBolt created just under 300 effects shots.
A core team of approximately 20 people worked on the series, which at various stages increased to 39 artists. The head of 3D was Nic Birmingham, with Jan Guilfoyle operating as VFX producer.
Watch it 9pm, Sundays, BBC1