TV is booming across the continent, but it is not one homogeneous market. From telenovelas to remakes of international formats, Lucía Masci reports on the key trends in major territories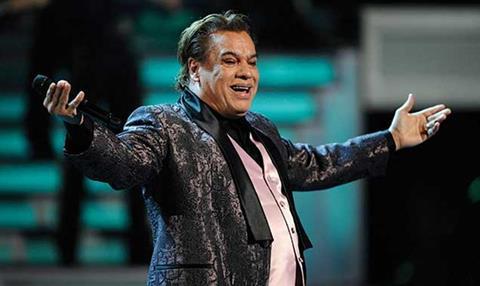 Over the past decade, the Latin American TV market has grown exponentially. This is directly related to the number of strategic alliances struck by inter national heavyweights in the region, merging global production talent with local skills.
International format adaptations and local productions developed through co-pro deals have brought ratings and profitability across the region. However, the continent is not a homogeneous market: TV content production, broadcasting and distribution have different characteristics and development patterns in each of the main territories.
Argentina, Brazil, Colombia, Chile and Mexico stand out, but there are differences between these countries – in their television sectors as well as their economic, political, social, technological and regulatory situations. New markets starting to make noise include Ecuador and Peru.
Sought-after and demanding in terms of quality and budget, Latin American original productions face competition that requires them to stand out. The key is innovation.
Fiction and entertainment formats dominate Latin America's TV production and a few trends can be found among the newest productions, many of which will be showcased at Miami's annual NATPE programming market next week.
Argentina
Argentina stands tall in Latin America. The number of local and international production companies is rising, while the volume of notable co-production and co-development deals is growing consistently as new production hubs spring up.
Telefe is the country's leading broadcaster by ratings share, and is a dominant force. It is owned by Spanish telecoms firm Telefónica and has a number of co-production deals in place: the latest is an agreement with Peruvian broadcaster América Televisión to produce El Regreso De Lucas (The Return Of Lucas), a 60-part drama with a cast of 25 actors from across Latin America. The show tells the story of a family whose four-year-old boy is lost on the beach; 20 years later, a man turns up claiming to be him.
Pay-TV broadcasters are aggressively moving into original productions. Turner Broadcasting System Latin America is preparing 10-part dark comedy Psiconautas, starring Guillermo Toledo as Spanish swindler Roberto Rodriguez, who eschews his shady life to begin leading group therapy in Buenos Aires.
Turner's sister network TNT has also partnered with free-to-air broadcaster El Trece, otherwise known as Channel 13, on Signos (Signs). The 16-part Breaking Bad-inspired show, produced by Argentinian indie Pol-ka Producciones, follows the misadventures of a doctor who goes on an astrology-inspired murder spree.
International production companies are also moving in. Endemol Shine Latin America has a strong presence in Argentina, where its productions include Laten Corazones (Beating Hearts), a musical reality series in which parents and children compete together. The show, produced for Telefe, is an adaptation of Televisa Internacional's Mexican format Stand Up For Your Country. It also makes documentary series Línea de Riempo (Timeline) for public broadcaster Canal 7 and Los 8 Escalones (The Eight Steps), a celebrity gameshow for Grupo Clarin-owned El Trece.
Colombia
Drama plays a pivotal role in Colombia. Nourished by long-term experience and knowledge, it has more original productions and adapted formats than most countries in the region. Its TV industry is marked by strong competition dominated by two major players: Caracol Televisión and RCN Televisión.
There's a strong independent production sector and several US-based groups are present through local producers: Teleset is a Bogotá-based joint venture with Sony Pictures Television, producing for RCN Televisión; Fox Telecolombia sits within Fox's Latin American unit; and Vista Productions mainly develops content for Disney Media Distribution Latin America.
RCN Televisión, home to the original Ugly Betty (Yo Soy Betty La Fea), has a number of international deals. Its biggest bet this year is Sony-produced Bloque de Búsqueda (Search Block), a 70 x 60-minute 'narconovela' that tells the story of Colonel Hernán Martín and Captain Antonio Gavilán, two of the men who created the elite police force that captured Colombian drug lord Pablo Escobar.
Meanwhile, pay-TV broadcaster Fox has found success with Cumbia Ninja (Finish Time), a Colombian gang drama created by Andrés Gelós and Anthony López, which recently wrapped up its third season.
Mexico
Mexico is dominated by two major groups: Televisa and Azteca. Both are heavily reliant on telenovelas and together produce more Spanish- language programming than any country in the world. However, both are now starting to move away from these traditional, long-running soaps and are looking for new types of storytelling.
Azteca is the local partner on Hasta Que Te Conocí (Until I Met You), a mini-series that showcases the life of Mexican singer-songwriter Juan Gabriel. The 13-part close-ended series is a co-production between Disney Media Distribution Latin America and Somos Productions, and will also air on TNT across the continent, and via US Hispanic broadcaster Telemundo.
Televisa, meanwhile, is beginning to adapt international dramas locally. It recently struck a deal to remake Ezel, a dark Turkish series distributed by Eccho Rights.
Chile
One of the markets that has grown the most in recent years, Chile has strong competition between its broadcast TV networks. The country's most recent trend is its search for unique narrative fiction that can reach the international market.
Mega, the country's first private broadcaster, has struck a distribution deal with Telemundo Internacional to sell up to 500 hours of programming per year, including recent hit Pituca Sin Lucas (Fancy Girl Without Money). The country has also adapted international titles including UK comedy The Office and US sitcom Modern Family.
Latin America is one of the fastest-growing markets for British exports, with sales revenues up 30% last year in Brazil and 46% in Mexico. Now, Latin firms will hope their original creations, both in terms of finished dramas and entertainment remakes, can make their way to the UK.
BRAZIL: A UNIQUE MARKET
In television terms, Brazil is often considered to be its own continent, not just due to its size, but also because of its different language and unique regulatory framework. Fiction production, in particular, stands apart, nourished by a long and rich tradition of storytelling, and responsive to international trends.
The country's leading broadcaster, Globo, produces more than 2,000 hours of scripted and non-scripted content each year. Recent telenovela hits include Camino Das India (India: A Love Story), which was nominated for an International Emmy, and Boogie Oogie, a disco-themed drama that is being sold at NATPE by Globo's sales arm, TV Global International.
Separately, Brazil's current regulatory framework makes it one of the leading spots for original pay-TV production because programmers are forced to produce content to retain their subsidiary channels.
HBO has been particularly busy with a slate that includes thriller O Negócio (The Business), which enters its third series next month; porn drama Magnífica 70, produced by indie Conspiração; and El Hipnotizador, the Time Warner-owned company's first bilingual Spanish/ Portuguese series.