With the corporation facing tough negotiations over charter renewal and the licence fee, Neil Midgley takes a look at where further cuts might be made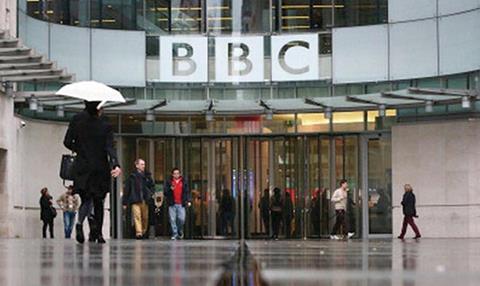 THE THREATS AT A GLANCE
Licence fee cut or abolition
Tory backbenchers and the right-wing press would rejoice if the licence fee were slashed, or abolished completely, possibly in favour of a subscription model.
Potential cost unlimited
Licence fee freeze
In 2010, a six-year licence fee freeze – at the current level of £145.50 – led to cuts to existing budgets because of the effects of inflation.
Potential cost £700m
Free TV licences for the over-75s
One proposal before the 2010 settlement was to transfer the cost of free TV licences for the over-75s from the Department of Work and Pensions to the BBC itself – an idea which, with George Osborne still in No 11, could reappear.
Potential cost more than £500m
Decriminalise licence non-payment
With cross-party support, this is now a racing certainty – even though BBC head of strategy James Purnell has said that it is likely to lead to more evasion.
Potential cost £200m
Scotland
The SNP's election manifesto called for more of the licence fee to be spent on local and regional programmes in Scotland, which would be an easy sop for the Westminster government to give to Nicola Sturgeon.
Potential cost £100m
If John Whittingdale really does "go to war on the BBC", as some self-interested sections of the press have declared, where would the axe fall? Just freezing the licence fee again could mean a real-terms cut of £700m to the BBC's annual public service income of £3.7bn (see box).
Perhaps most worrying of all for BBC director general Tony Hall, the new Tory culture secretary knows where all the BBC's bodies are buried.
As chair of the Culture, Media and Sport Committee, Whittingdale wrote endless detailed reports about the corporation during the last Parliament.
Just as Gordon Brown and Tessa Jowell cheerfully threatened in 2006 to ring-fence money for the move to Salford, so Whittingdale could insist on his own bugbears being cut – and might bake those ideas into the BBC's new Royal Charter, set to take effect in barely 18 months' time.
OPTION 1: TV GENRE CUTS
CBBC budget 2014/15: £77m
CBeebies budget 2014/15: £28m
BBC1 drama budget: not published, but in the region of £200m
John Whittingdale is a Tory right-winger, a supporter of the free market, and sceptical about the BBC competing with ITV in populist genres – he has, for example, said that the need for Strictly Come Dancing is "debatable". But former head of BBC in-house production Pat Younge, who now runs indie Sugar Films, argues that "innovation in Saturday night entertainment in the industry at large is limited" – leaving an obvious role for BBC1 still to fill.
BBC1 drama looks relatively safe if the plan to take BBC3 online goes ahead. The move would gift the main channel £30m for the genre, which Tony Hall has indicated would mean the BBC can "avoid reducing drama on BBC1".
Whispers regarding other genres are already starting to circulate among BBC suppliers. One reports hearing of a drastic cut to the number of slots available to history programmes; while another believes that, when commissioning new ideas, the BBC's formats and features team now only wants ideas that are "small in episode number, and blue-chip".
Hall is also likely to look for savings from the BBC's noncore TV channels – such as BBC4 (see box, right), CBBC and CBeebies. Children's programming has moved off the main channels in recent years but CBBC and CBeebies output could return to shore up the schedules of BBC1 and BBC2 – or it could even go the way of BBC3.
"I fear losing kids' programming to online access only," says Simon Spencer, executive producer at Sony Music Entertainment and a member of the Bafta children's committee. "Kids' shows should be available on a platform they can easily fi nd, without the necessity of navigation through the myriad of internet choices. Watching online also leads to a solitary experience, which is arguably not ideal for pre-schoolers."
OPTION 2: BBC4 CLOSURE
BBC4 budget 2014/15: £44m
According to one senior BBC insider, BBC4 "was lucky not to be closed last time around – it's the obvious one to be cut next".
BBC management have already shrunk the highbrow arts channel, with budget cuts and the downgrading of its channel controller role to channel editor, reporting to BBC2 controller Kim Shillinglaw.
However, BBC4's supporters point to its unique remit, and worry that drastically cutting it – or folding it into BBC2 – would mean that some types of programming would be lost forever.
"Before the budget cut, BBC4 used to do drama," says Nicolas Kent, creative director of indie Oxford Film & Television, remembering a unique strand of biopics that stretched from Enid Blyton to Alan Clark. "That's left a gap that hasn't been fi lled. The fear is that narrowing BBC4's remit will make our culture poorer."
OPTION 3: SPORT
"Look at what we do in sport," said Tony Hall in a speech earlier this year. "We show 3% of all the hours but attract 45% of all the viewing." Viewers take Match Of The Day, Wimbledon, Formula 1, the World Cup and the Olympics for granted as BBC events – but that doesn't make the BBC immune from rampant inflation in the sports rights market, described as "eyewatering" by one commercial TV source.
In 2011, then-director general Mark Thompson saved £150m with a single deal to share F1 with Sky – which, as he put it, made "savings that otherwise might have meant deeper cuts in other services".
At the same time, the BBC considered dropping Wimbledon, which would have saved "tens of millions a year" in rights payments. And BBC head of sport Barbara Slater recently warned that the corporation could lose the rights to the Olympics, if Whittingdale cuts the licence fee.
The BBC doesn't publish its sports budget – estimated by the Daily Mail to be £240m a year in 2013 – but Ofcom calculated that BBC1's budget went up by £55m in 2012, when it offered wall-to-wall coverage of the Olympics.
With tens, if not hundreds, of millions of pounds at stake, rivals are quick to highlight areas where they say the BBC's muscle distorts the market. One rival calculated that Radio 5 Live spends more on Premier League rights alone than TalkSport's entire annual budget.
OPTION 4: RADIO
BBC Radio budget 2013/14: £649.6m
Tony Hall and BBC head of radio Helen Boaden face two big problems if they try to find significant savings from her budget. First, as radio costs much less than TV, big savings mean swingeing cuts. Second, listeners tend to be loyal to stations rather than programmes, making targeted cutting more difficult.
Nonetheless, independent radio consultant Francis Currie floats a "radical restructure" of BBC radio in which "it does fewer things – but makes them distinctive, puts them in the shop window, and stops playing ratings games".
Currie points to the documentaries on Radio 1 and 2 that get shunted to the edges of the schedule and seldom repeated, while arguing that those stations' peaktime programmes share some similarities with Capital or Heart. Currie singles out local radio as the BBC's "problem child", adding: "It has lost 5% of its audience, and 10% of its listening hours, during the past 12 months."
Put together, the 40 local stations are also the biggest item in the radio budget, at £149.6m in 2013/14 (compared with Radio 4 at £120.6m). Falling between the news division and the radio division, local radio tends to be unloved within BBC management – but escaped big cuts last time around after a passionate campaign by listeners.
Again, commercial radio competitors have ideas about where the BBC could wield its axe. "Just as they are using BBC3 to spearhead online TV viewing, why not use Radio 1 to drive DAB listening by taking it off FM?"suggests one source."That would also save them significant transmission costs."
OPTION 5: PRIVATISATION
With the Tories in sole charge in Westminster, the prospect of privatisation will be making blood run cold in the upper echelons of Broadcasting House.
When Jimmy Mulville and Jon Thoday (pictured, left to right) floated a bid to save BBC3 from closure as a TV channel by offering £100m or so to take it into private hands, it fundamentally changed the calculus around charter renewal. Before, Tony Hall could say that a cut in the licence fee would mean service closures; now, he has to explain why his income shouldn't be slashed and why those services should remain public.
Scripps Networks is already offering £500m to buy BBC Worldwide out of UKTV, and the Tory win could put new financial pressure on Hall's plans to hive off the TV production arm.
"There's been talk that this new BBC Studios could look a bit like John Lewis," says former head of BBC in-house production Pat Younge. "Maybe it has to become more like Tesco – more aggressive and outward-looking."
BBCW chief executive Tim Davie could face calls not to sell assets, but to sweat them harder than is reflected in his current 15% profit margin.