New group consists of three labels plus two investees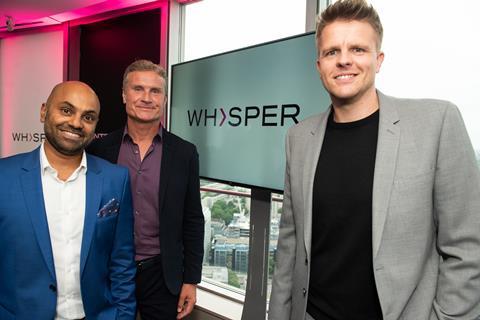 Sports indie Whisper Films is moving into the entertainment and specialist factual game and has expanded into an umbrella company.
The producer has invested in design agency Chapter 3 Graphics and entertainment specialist East Media, and the new Whisper Group will also consist of Whisper, Whisper Wales and Whisper West.
The decision to combine as a group was revealed on Wednesday (27 June) at an event at London's BT Tower and comes two weeks after the sports specialist announced it is looking to move into the entertainment game and seeking a specialist factual chief.
Its first non-sport commission - Liam vs Noel: Brothers at War – will air on Channel 5 at 10pm tonight.
The company's current sports portfolio includes Formula 1, the Rugby World Cup, Women's Six Nations, W Series racing and NFL.
Established by Sunil Patel, Jake Humphrey and David Coulthard, Whisper Group has introduced a new look and 'progressive' logo to reflect its developing ambitions and wider organisational structure.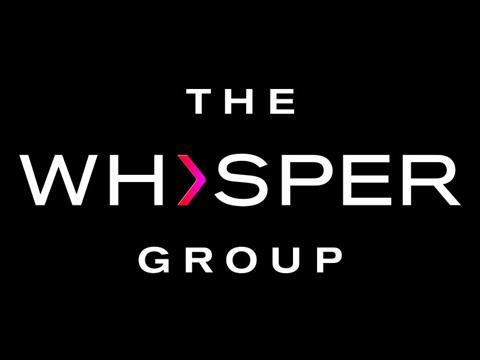 Humphrey told Broadcast that being supported by the Channel 4 Indie Growth Fund had been instrumental in getting the company to this point.
"C4 has been incredible for us and we would recommend any indie to look into the Growth Fund or listen to its overtures," said Humphrey.
"Bringing on board East Media and Chapter 3 is really exciting for us as it allows us to go wherever we like – factual, fact ent, entertainment. In the next few months, we would also like to bring someone on board to run a specialist factual arm for us."
Humphrey said the restructure signals clearly to the industry that Whisper is much more than a sports specialist.
"We are thankful for the support we have received so far as there were some doubters at the beginning that said there was no space for another sports indie," said Humphrey.
"I think Whisper is nothing but a good news story for UK and broadcasting in this country."
Chief executive Patel said the company is in discussions with a few potential investors as it looks to exit the Growth Fund.
"We are exploring opportunities and we are not necessarily looking for someone to buy us wholesale," said Patel.
While Whisper has made sizeable investments in East Media and Chapter 3 Graphics, it has not bought the companies outright, although Patel does not rule out purchasing the right company going forward.
"In the future we want to move into areas that we haven't got expertise in, such as comedy and drama, because we know how to create an environment for people to thrive in," said Patel.
"One of the things I have been most proud of is being one of Broadcast's Best Places to Work for the last three years.
"We got together and thought, 'this is brilliant – but we do not want to cash up or retire – we can make this bigger'."