Sports indie says investment will help it diversify into areas beyond sport and branded content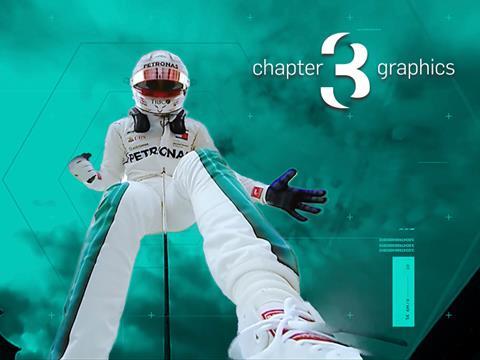 Sports indie Whisper Films has invested in Chapter 3 Graphics, a design agency specialising in broadcast motion graphics, live event graphics and title sequences.
Chapter 3 Graphics has produced work for clients including Formula One for rights-holder FOM, the US Open on Amazon and the Winter Paralympics, W Series and Women's Euros on Channel 4.
Whisper Films says it has invested in Chapter 3 Graphics to enable it to develop and diversify into other areas, beyond sport and branded content.
Under the partnership, Chapter 3 Graphics will remain free to work with other competitive companies, as suits its business.
Chapter 3 Graphics is run by Will Butcher, who has over 20 years' experience within the motion graphics industry, and has worked with Whisper productions for the past eight years.
Whisper Films CEO, Sunil Patel said: "Chapter 3 Graphics is a very strong addition to the Whisper set-up. Their talent is significant; the team is slick, creative, delivers beyond expectation and their ambition and drive is very much on a par with our own. It's a great first partnership for Whisper; there is a lot to look forward to.
Butcher added: "A partnership is a fantastic opportunity for Chapter 3, but more than that, it very much feels like a natural progression. Whisper attracts the best in the industry and to be able to draw on that expertise and experience is something I am very excited about. At the same time, it's great that Chapter 3 Graphics will remain a business in its own right; we have clients beyond Whisper and we will certainly be looking to retain and increase those as we continue to develop."
Whisper's current sports and live events portfolio includes Formula 1, Rugby World Cup, Women's Six Nations, SailGP, W Series, Women's Super League and the 2020 Tokyo Paralympics.