Sports indie will produce around 40 hours of coverage in two-year deal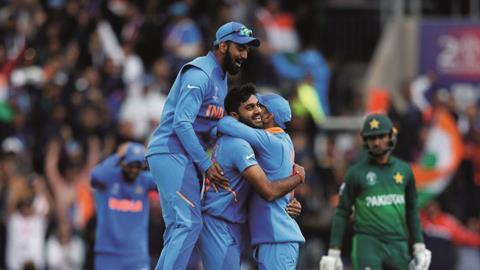 Whisper has won the contract to produce international cricket highlights for the BBC, Broadcast understands, as the corporation returns to the sport for the first time in five years.
The Channel 4 Growth Fund-indie will produce around 40 hours worth of highlights of test matches, one day internationals and T20 clashes next summer.
The contract runs out at the end of 2021, with an option of a three-year extension.
It is understood that Whisper, the indie run by David Coulthard, Jake Humphreys and Sunil Patel, pipped another well-established sports producer to victory, after a bidding process of around three months.
The tender document, issued in August, called for applications from indies who had produced at least two multi-episode TV sports highlight series, with cricket experience indicated as a preference.
The process was overseen by Stephen Lyle, who rejoined the BBC at the start of the year, after 10 months as C4 head of sport, to oversee the planned televised cricket coverage.
Head of production Dominique Middleton and head of operations Charlie Cope were also on the evaluation team.
The news comes just a few days after Broadcast revealed that Whisper had retained its contract to produce C4's Formula 1 coverage for at least another year.
Whisper's cricket contract, officially awarded last month, does not incorporate live coverage of the new domestic Hundred tournament, which will be produced by BBC Sport, along with a number of other live games.
The flagship Hundred tournament marks a return to live cricket for the BBC, which stopped showing live coverage in 1999 and highlights five years ago.
The tournament is an attempt by the ECB to boost the popularity of the sport in the wake of England's victory in this year's World Cup.
It will be played between eight 'franchised' city teams across July and August.
In 2017, the BBC revealed that, along with Sky, it had struck a £1.1bn five-year deal with the English Cricket Board for more than 100 hours worth of the sport per year, combining live and highlights.
Whisper is currently seeking an exit from the C4 Growth Fund, with Sony Pictures Television understood to be circling.